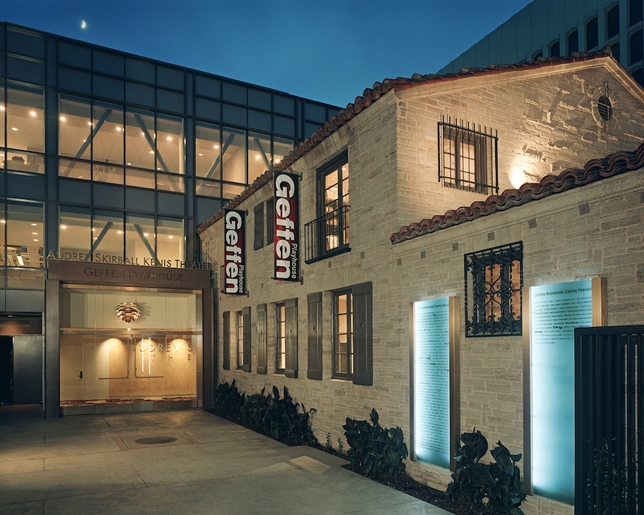 Most people think of NYC or the West End when it comes to musical theater, but Los Angeles is actually a close third for these opportunities. In fact, I got my Equity card doing musical theater in L.A. years ago and I have many clients who got their start on Broadway or professional Equity theater by doing shows and auditions out west.
It can certainly be easier to attend Broadway auditions if you live in New York, but theater CDs do come to Los Angeles to find talent. What's more, there are some great pockets in L.A. for theater opportunities, like Burbank, Hollywood, West Hollywood, Larchmont, and Silver Lake.
Here are some key points to consider to when it comes to musical theater in Los Angeles:
1. Equity vs. Non-Equity
If you want to be Equity, look for the shows offering Equity vouchers for new members. (Backstage is a great resource for this!) If you're non-Equity, there are a lot of pro-type, non-Equity theaters that have great opportunities and shows that can get you noticed. See a lot of shows and figure out which theaters and companies you'd like to perform with. Just remember that if you do choose to become an Equity member, you won't be able to do non-Equity theater anymore.
2. Training
If you don't get the part, get better. Consistently improve your craft. With musical theater, keep in mind that acting, singing, and dance will all be required. Train and practice with a professional coach who specializes in MT training and audition preparation. Having a good coach allows you to improve faster than by merely observing in a class. Many agents and managers who represent working actors recommend this to accelerate your abilities as fast as possible. Being in class is a good way to see what others are doing, and growing as a group is nice too. But try not to pick up bad habits from others who may have less training and experience.
3. Repertoire
Study and prepare different styles of musical theater so you're ready when the opportunity comes. Classical musical theater, modern Broadway and your character type are good places to start; keep at least three songs from each area in current and very well-rehearsed shape so they're performance-ready. Your larger repertoire should be at least 50-100 songs, all of which are fully learned and can be performed with minimal brush-up.
READ: How to Become a Musical Theater Actor
4. Flexibility, visibility, professionalism
Look for shows that let you work your craft and practice in front of a live audience. Being on stage in L.A. can get you seen by casting directors, agents, managers, and more. Seek out venues with industry connections. Do your homework on Broadway stars you want to emulate in terms of career and genre. What shows have they done? What songs are they known for? Are they signed with a record label? Do they regularly work with any producers, directors, writers, lyricists, or composers? Knowledge is key. Stay informed.
5. TV/Film to Theater
As long as you know the difference between stage acting and TV/film acting, it's great to get into a professional MT show at well-known, industry-going places like the Ahmanson, the Falcon in Burbank, or the Geffen in Beverly Hills. It's great to be in front of a live audience from time to time; it's also good practice and a publicity benefit as well.
6. Positivity and growth
Get ready to explore L.A. for all of its musical theater nooks and crannies. The more knowledge and experience your have, the more power you have to pursue your dream in the City of Angels.
Valerie Fahren is an artist development specialist, celebrity vocal coach, and active performing singer-songwriter. Her clients have performed with such artists as Chaka Khan, Jessica Simpson, Beck, as well as in productions like "So You Think You Can Dance" and Disney's "The Cheetah Girls." Valerie's Artist Development Program has put her artists before hundreds of entertainment industry professionals, resulting in record deals with Virgin and Geffen Records, and starring roles in such hit Broadway shows as Saturday Night Fever. As an artist, Valerie has starred in principal roles in Equity productions of Fiddler on the Roof, Carmen, and Three Penny Opera; and recorded with The Wilson Sisters, Neil Diamond, Edgar Winter, and Chick Corea. For more information on Valerie and her services, please visit valeriefahren.com.
Check out Backstage's Los Angeles audition listings!
The views expressed in this article are solely that of the individual(s) providing them,
and do not necessarily reflect the opinions of Backstage or its staff.