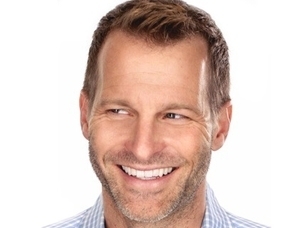 Pilot season. How do you survive it?
What do you do when you test for multiple roles but don't end up getting any of them? What do you do when you see your friends going out for weekly auditions and you haven't heard from your reps in weeks? What do you do when you get bad feedback on an audition—and therefore no opportunity to test—when you thought you hit it out of the park?
Breathe.
Getting through pilot season requires the actor to not get caught up in the energy and frenetic pace in which agents, managers, casting directors are often forced to work. Even though everyone else is stressed out, feeling the pressure, and having to "deliver," doesn't mean you have to.
What if you just practiced some mindfulness and remembered these few simple points:
1. Everyone is doing the best they can with the chaos of having to have everything done yesterday. From agents to managers to casting directors—everyone is trying to find the right talent for the right role. Sometimes that might be you and many, many times it won't. It's not personal.
2. Remember that pilot season is a few short months. What does or doesn't happen in those months doesn't mean you're doomed to be unemployed the rest of your life, or that you're a terrible actor. It's a tiny window of your life as an artist. You didn't let only the first three years of your life define you as a person, so why would you let a couple months do so now? Don't let this moment now define everything you are and everything you're capable of. (Everything is ultimately about the now, but it's not about your judgment of it and what you think it should be.)
3. Allow yourself to be human. You're not a robot. That means sometimes you're going to be awesome in the room and sometimes you might just tank.
4. Be patient. Sometimes the thing you think you want is really not the best thing for you. Let things evolve as they naturally will, not as you force them. Besides forcing something never works.
5. Don't catastrophize. Don't try to write your life story based on only one season of it. Don't tell a doom-and-gloom scenario of what your life will be like if you don't book a pilot. It doesn't mean you're going to be waiting tables the rest of your life or you have to move back to Ohio just because you didn't book a network television show. Jobs and opportunities come in all forms, and from the most unexpected of places. Stay open to them, not just the direct-line route that everyone tells you that you must book.
I talked to a casting director friend of mine the other day who said, "I wish I could hire my favorite actors for each role, but it just doesn't happen that way."
That comment helps actors understand it's just not personal. Ever.
You may book a job you may not. You may test for a show, and you may not. The casting directors may bring you back for a role you think you're perfect for or… they might not. You might bomb your audition or you might kick ass, but very few outcomes are really an indicator of your talent. There are so many intangibles that you have no control over.
Your job as an actor is to not get caught up in things you can't control. It's instead about letting go of control.
All you can do is show up, do your best, breathe, surrender, and trust.
And remember as John Lennon so aptly commented on life itself, "Everything will be okay in the end. If it's not okay, it's not the end."
Anthony Meindl is an award-winning writer, director, producer, and artistic director of Anthony Meindl's Actor Workshop (AMAW) with studios in Los Angeles, New York, London, and Vancouver. It was honored by Backstage three years in a row and named the Best Acting Studio in Los Angeles (Best Scene Study and Best Cold Read).
Meindl's first feature film, "Birds of a Feather," won the Spirit of the Festival Award at the 2012 Honolulu Rainbow Film Festival, and he won Best Director at the Downtown Film Festival Los Angeles. It releases on iTunes and DVD in March of 2014. He is a regular contributor to The Daily Love, Backstage, and various spirituality podcasts. He has been featured in ABC News, Daily Variety, LA Weekly, The Hollywood Reporter, and CW KTLA. He has been a guest speaker at the GATE 2013 Story Conference, founded by Jim Carrey and Eckhart Tolle, and David Lynch's Masters in Film Program (Maharishi University of Management).
He is also the author of the best-selling creativity book, At Left Brain Turn Right, which helps artists of all kinds unleash their creative genius within. Check out Meindl's free smartphone app on iTunes. Follow Meindl on Twitter @AnthonyMeindl.
Meindl's 2nd book, Alphabet Soup For Grown-Ups, is available now on Amazon.com.