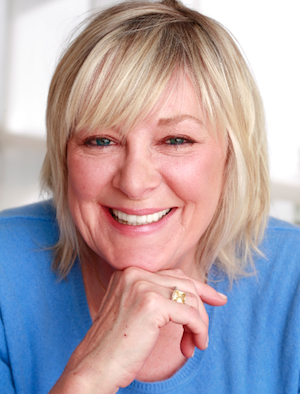 We've all been there. That frightening meeting with an agent. And it goes well. You think. And you tell all your friends that you have a new agent. You look forward to being sent out for auditions. But, you never hear from them. You send a postcard a month later and another and another and leave unanswered phone messages. Then you start badmouthing them. "My agent's really lousy."
What's wrong with this picture? You're perceiving what you want to be the reality instead of what is happening. Your potential "agent" isn't ignoring you—you simply have to take a different tactic.
Here are some ways to translate what an agent is saying.
They say: "You're a fun person!"
You hear: "They like me! I'm in!"
Translation: No, you're not. A pleasant conversation is not an offer for sex, marriage, or representation. The Venus/Mars confusion that men and women have when dating is similar to the confusions actors have understanding agents. Pleasantness doesn't equate acceptance.
How to fix it: They may have liked you but felt you weren't ready. Keep them on your newsletter list and update them with your career developments—a good audition, a booking, a call-back, another workshop or class, positive casting director feedback, etc. People work with people they like so don't give up.
They say: "Nice work!"
You hear: "They thought I was excellent! They'll represent me!"
Translation: Appreciation for your audition doesn't mean that you'll get representation. And even if you were brilliant, there are other factors at work besides your talent.
How to fix it: Keep training and building credits. Let them know that you are doing the 90 percent—getting your own auditions and work. When agents see that you are marketable and bookable as well as talented, they get more interested in representing you.
They say: "Stay in touch. Let me know when you're in something."
You hear: "They'll definitely come see my showcase."
Translation: Not necessarily. The agent may have enjoyed talking to you but has no intention of representing you at that time. Often they don't know what to submit you for so they don't send you out at all. They need to know more about you and your work.
How to fix it: Be persistent. Show them your work. Invite them to see you in another play, an improv troupe show, sketch comedy, a cabaret, etc. Send a link with your most recent video/film clip. If they know what kinds of roles you can play and book, you'll hear from them.
They say: "Leave a few pictures/resumes. We'll see what we can do."
You hear: "Wow! I've got an agent!"
Translation: No, you don't. Did they offer to represent you or whip out a contract? "We'll see" is not an offer. Why won't they work with you? There's a myriad of reasons why. They have one or more clients who are similar in type and appearance. Or they don't think you have enough credits or your general presentation—hairstyle, make-up, wardrobe choice, shoes—wasn't up to speed. Talent aside, if you're not paying attention to your grooming, it could be the fatal factor against you.
I once had a client who wore rain boots and a scruffy rain coat over soggy jeans and a sweatshirt on a rainy Manhattan day. It's a perfect outfit for a Manhattan monsoon, but she should have been wearing a sexy dress, an elegant suit with heels, or dressy skinny pants with a silk top—the wardrobe for the kind of roles she would book in primetime television and films. She could have thrown a nice outfit in a waterproof backpack, changed in the ladies room and shown up like a "star" at this major league agent's office. Instead she was in sloppy "day-off" clothes. The agent took one look and said, "No." Maybe it was just a bad day, but agents assume that if that's how you look when meeting them, that's how you'll go for every audition.
How to fix it: Always be "camera ready" and well-groomed. Look like—as an A-list agent told me—an "F***ing Movie star." Then you can't go wrong!
They say: "Really nice to meet you. Thanks for coming."
You hear: They're going to send me out. Yay!!!
Translation: Courtesy is a sign of professionalism, not a sign of professional commitment. Are they being dishonest and hypocritical? No, they're sparing your feelings. They don't want an upset actor in their office nor do they want to disappoint a potential client they like if they can't represent them at that time.
How to fix it: Show them that you are ready to work with a high level agent. Make your marketing tools amazing! Update your "image"—get new headshots, update your resume, build a compelling new website, and put together an exciting demo reel. Let them know about your extensive network of top casting directors who know your work and rave about you! Don't give them an excuse to say no. Be brilliant!
So what's the good news? I've seen so many instances where six months or even two years later—an agent who nixed a potential client signed them after they had gotten more training, more credits, better marketing tools, and looked great. It took commitment, focus, and investing in their careers but it paid off!
All's well that ends well! In the meantime, find the right translation, fix the problem, be the best you, and persist!
As the founder and executive director of The Actors' Market, Gwyn Gilliss provides free monthly info seminars, agent/casting director interview tele-seminars, weekly marketing tips, as well as many coaching programs to help actors break into both the NY and L.A. industries. Gwyn has tremendous success with her private career coaching clients. More than 90 percent get agent representation launching their careers with performances in feature films, Broadway productions, and Emmy-award-winning primetime TV series, such as "The Good Wife," "White Collar," "Grey's Anatomy," "NCIS," "House," "Law & Order," "30 Rock," "Criminal Minds."
Email her to request a free 15-minute career session: coach@theactorsmarket.com.