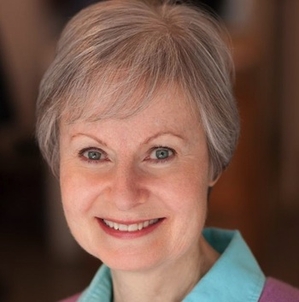 Today we're going to talk about your "vocal imprint." Your vocal imprint is the impression, which your voice makes on our audience. The germane Webster's dictionary definition is, "A mark produced by pressure," as in the branding of cattle. I suggest the definition be, "Something that leaves an indelible mark."
The key word here is pressure and one of the definitions of pressure is "stress."
When do we feel stress in our creative process? As we've discussed, when we believe that we must impress our audience. There's that word again. Or we feel stress when we choose to be in competition with our peers. Sounding familiar? Or, when we don't trust enough in who we are as human beings. Getting warmer? Any one of these, and certainly, all three combined, are enough to trigger pressed and stressed vocal delivery.
Why is it pressed and stressed? Well, if I am in competition with you and/or am not confident of my value as a person, then I'm going to lean heavily into and rely even more heavily upon that which I know I can deliver: My sound. Believe me, I used to slam my voice against the back wall with the best of them. I understand the psychology.
Funny thing is, when I demand that my voice stand in for me or my lyric interpretation, or my living in the moment, the pressure placed on my voice is enormous. And, I'm talking volume and strained sound.
Our voice is not the storyteller; each of us is the storyteller. Why then force our voices to stand in for that which is utterly essential and imperative: our personality, our human-ness, our unique authenticity?
Focusing on your sound to the exclusion of inhabiting the story and bringing forth your personal point of view, is much like an addiction, which means by Webster's definition "abandoning yourself to something obsessively, compulsively."
Stop being addicted to your sound. Put down that donut, that bag of chips, that pint of ice cream, and dig in to the meat of your storytelling: you. The former are all delicious, but none is the main course nor ever will be.
Put your imprint on the language, the story, and the event. Figure out who you are inside of the story and how you feel about the event. Dare to reveal yourselves. When you do, oh my, I promise you that your mellifluous tones will chill and thrill your audience. To your success! Onward!
Kimberly Vaughn is a writer, teacher, director, producer and performer. She co-wrote of "Lord Tom," the musical. She is the founder and artistic director of Kimberly Vaughn Performance Studio, and she also teaches at Circle in the Square Theater School, Pace University, and NYFA. She has directed Edward J. Moore's "The Sea Horse, "The Lost Boy," Sondheim's "Saturday Night," and the world premiere of "Cry Tiger." She produced "Marlene" starring Sian Phillips, "Swinging on a Star," "Hauptman" starring Denis O'Hare, "The Cover of Life," and "Four Women and a Waitress" starring Marthe Keller. As a performer, she appeared on Broadway in "Dear Oscar." She also performed in regional productions of "The Member of the Wedding" with Ethel Waters, "Harvey" with Shirley Booth and Tom Poston, and "Applause" with Dorothy Collins. She received a Bachelor of Science in Speech and Theatre from Northwestern University. Kimberlyvaughnperformancestudio.com