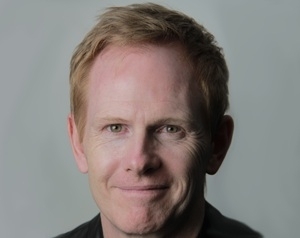 When you see a movie you really like, do you call up a friend to tell them all about it? Do you say, "I saw this really great movie. It had people in it, and they did stuff and there were a ton of things happening, and the ending was unknown."

I'm guessing that's not what you say because, in a good movie, everything is clear and specific. All the people have names; you know where they are; you know what they are doing and in what order they do it. If you weren't clear on that stuff, you probably wouldn't have liked the movie very much because you'd be busy thinking about all that stuff and not paying attention to the movie. (That's why we all love "Star Wars" so much, because it is so clear that Darth Vader is the hero. Right?)

So why don't you know what the beginning, middle, and end of your acting career look like? Because it hasn't happened yet? By that logic, movies would be made first, and the script would be written based on what was shot.

You might say, "How can I possibly know what is going to happen to me before it happens?" Nothing will happen to you unless you make it happen. You decide to know what is going to happen. Then, based on that knowledge, you do it. Until you make it happen, it's just a wish, a dream, a fancy, etc.

You might argue that actors are pawns in the filmmaking process. We are at the whim of producers, directors, casting directors, and agents. You may believe we can never know what will happen in our personal story. Sure, stuff will happen along the way that you didn't predict. When stuff happens, do a rewrite. Stuff doesn't change the goal; it just changes the script. So make your changes and keep going. DO NOT get distracted by setbacks; incorporate them. Challenges are what make life interesting. How you rewrite your story will largely determine your ending.

How does this work in practice? A story is just a plan. It describes all the steps you will go through to get to the end: your goal. Stop for a second and think of your favorite movie. Take a second and describe it to yourself. How does it start? What happens in the middle? And how does it end? Pretty easy right?

The good thing about following a format similar to your favorite movie is that most good movies are free from unnecessary scenes. When you write your story, you won't have any idea what challenges will come up. You will only write the steps needed to get what you want. If you are going to learn anything from this exercise, learn that. True heroes remain focused on their goals. They avoid as many distractions as they can and face the persistent ones, defeating them as quickly as possible. They don't forget their end goal. They take care of business and get back on track. Imagine living a life free from distractions, squabbles, and arguments. You wouldn't write them into your story because you couldn't logically explain why they were in there. So why do you let them into your life? What a great lesson.

Unfortunately most actors have no idea how they want their story to end. If they don't know, who does? The first thing I do when trying to help an actor write their plan is to find out what their goals are. Usually they come up with something nebulous like "I want to be a working actor." But if I ask them what show they plan to be on, they look at me like I'm nuts. Working actor is a feeling, not a goal. Actors should be able to describe what they will be working on, and there's no better way to figure out what that is than writing a story about it. It's a fun process that is exactly the same as writing an outline for a movie or a television script. The format is up to you, but you will soon see your career taking shape before your very eyes. As soon as you start using real names, places, times and events, you will realize these things can really happen.

If you don't know your exact goal now, it will automatically come out of your script. Just keep writing until you get to the end and see where you end up. If you don't like the ending, change the mix to get to an ending you do like. If you already know what your goal is but not how to get there, start at the end and work your way back. The beauty of this exercise is you cannot fail because it is your story. Do it to the best of your ability and make adjustments along the way.

Once you have written your acting career story, all you have to do is go live it!
I am offering a free Hack Hollywood wristband to the person who writes the most insightful comment below. Get creative and get your acting careers in gear. The value of this huge prize is well over 25 cents! And you will also be the only person you know to have one, so start thinking and start writing.
I am thrilled to announce the very first winner of our Creative Comments contest and soon to be owner of a Hack Hollywood wristband. Our grand prize winner is Kyla Garcia for her awesome poem, "Ruby Wisdom." The Russian judge put her over the top. It was a very close contest with honorable mentions going to Ashley Monique Menard and Nicholas Krall.
David Patrick Green is a professional actor and the founder of Hackhollywood.com, a membership-based website dedicated to empowering and educating actors around the globe on how to become a professional actor. His simple, five-step approach inspires actors to be ruthlessly creative in their approach to the art and business of acting and life in general. Mr. Green has an MBA from the University of Southern California and was an international management consultant before realizing Platinum frequent-flyer status had few rewards other than boredom, bedbugs, and beer. His earlier reincarnations include working as an advertising account executive in Warsaw, Poland and he is still kicking himself for leaving the French Alps where, among other things, he taught skiing to European royalty and often simultaneously) tasted fine French wines. He has lived and worked as an actor in Los Angeles, Vancouver, and Toronto and coaches/consults to actors and businesses who want to get on the short path to success while maintaining a sense of humor. He can be reached at david@hackhollywood.com.