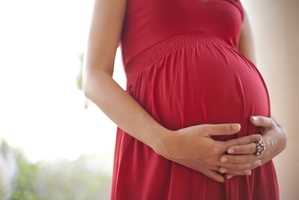 Absolutely not. It is another opportunity for you to not only share your experience but also add depth to your acting career.
First, congratulations! Please note that since our last census childbirth in the U.S. is down by three percent, so that makes you a rarity! Embrace it and have fun!
Here are a few suggestions on turning your pregnancy into nine months of enjoyable work.
1. Make sure your agent knows and that you communicate clearly that you are still marketing yourself and that you are open to projects during your pregnancy.
2. Don't worry about your headshot. You can always bring a snap shot you have taken with your phone and printed by your home printer with your current pic.
3. Blast an email/postcard alert to all casting directors, especially the one's you already have a relationship with. Let them know your awesome news and that you will be available through the entire nine months!
4. Audition and have fun. Take note of how people respond to you from the guard at the gate to the assistant in the office. Remember, don't stress out. This is all about exploring a part of your life that few actors get a chance to do.
5. If casting is surprised or shocked by your " pregnant look," let them know it's no problem and thank them for their time. Obviously, somewhere a mistake has happened, whether it was the agent or casting. Just be nice. Say thank you, and go.
6. Don't any action that you feel would ever endanger your pregnancy. Please use your common sense. Never, never do anything that puts you in danger. We have stunt performers/stand-ins/doubles for that.
7. Know your limits! This is very important, as there will be tons of opportunities out there from print to film to TV. Make sure you know what is comfortable for you. Are you like Demi Moore and her famous magazine cover or are you more conservative.
All in all, It's takes a rare person to be an actor, and how special of an opportunity you have to share with your child an experience that most of America could never say, "I did this acting job when I was six months pregnant with you." How special is that?
Robert Jr began his career casting feature films primarily for Oliver Stone, Steven Spielberg, and Ron Howard, but after crossing paths with Steve Jobs,Robert Jr began extensively casting Apple's high profile World Wide product launches including the first iMac, iBook, Power Mac G4, Mac OS X, and iPod campaigns and has gone on to cast 1000's of commercials, film, and TV projects. His casting company Digital Dogs Casting is best known for their unique, award-winning campaigns and a flair for blending improv and witty dialogue with performance-driven spots.