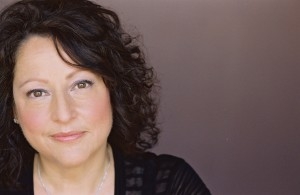 We've all read the ubiquitous articles in many publications about how the prepared, serious actor researches their roles when playing period pieces that reach a few years or even centuries into the past. The necessary research that is involved can be overwhelming, especially if there is a limited amount of time for preparation and/or rehearsals. What kind of research should you be doing and where do you start? If you're like me, you want to be as thorough as possible to get every detail correct, as you probe into the backstory life of the character. The most common question, lament or outright yowl that comes my way during script analysis class, has to do with the frustration of knowing where to begin.
Specificity is your friend. Start with the simple question, the one that my teacher imprinted on our young minds: "Where am I in time and place?" Get as accurate as you can when determining the year, the month, and the day of the major action of the narrative. Do the same thing with your environment or place. Repeat as necessary with each new time or location. This sounds simple, right?
Well, I'm going to ask you to think a bit differently right now. Because, though you may think you know the time and place in which your character finds themselves, that you have an idea of what that time frame and location might be, when you actually make the effort to research, starting with these two criteria, you might find priceless details that will enrich your character choices in ways that might surprise you.
Approach each script asking the same questions: Where am I in time and place specifically? What is going on during that time and in that place economically, politically, sociologically, theologically, and geographically? The golden nuggets that you might unearth during your investigation might inspire you to move in a certain way when delivering a line of dialogue; or a detail about what the hemlines were during the time your character was living might influence the way your character sits, stands, drives a car (if there were cars) or waits for a trolley. The choices become more informed with knowledge—specific knowledge—of where you are in time and place. The smarter choices, those that yield the nuances that make truly great performances, start from asking these very simple questions. "The smarter the actor, the deeper the choices."
Happy exploration!
Deborah Aquila began her casting career after graduating from NYU's Tisch School of Arts and the Stella Adler Conservatory, where she spent six years studying script analysis with Ms. Adler and advanced scene study techniques, in addition to her academic studies in history and psychology at NYU. Before moving to Los Angeles to cast The Shawshank Redemption, Aquila had completed casting for over 40 films in New York. In 1993, she became the senior Vice President of Features Casting for Paramount Pictures. Aquila has been recognized 14 times by the Casting Society of America, winning two Artios Awards for her work in "Red" and "My Week With Marilyn."
After departing Paramount in 1999, Aquila returned to the independent casting world and began to resume her teaching career. She started "Adler in LA" with Ron Burrus, the master teacher who was her mentor at the Adler Conservatory. When that program was firmly established, Aquila taught Script Analysis for Larry Moss until forming the Aquila Morong Studio in 2011 with her partner, Donna Morong. In addition to her casting work, Aquila enjoys a full schedule of teaching and private coaching.