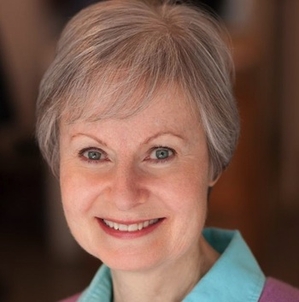 Hello, my friends. I trust your 2013 is off to a glowing start, and that you are showing up for yourselves in new ways in your auditions!
In my previous article, I mentioned that "it is ultimately all about your presence in the room...about claiming your space not giving it away in order to compete or to be accommodating....that the most important aspect of your audition process is to give yourselves permission to be present."
Now, I know when you enter the audition room you plan to show up for yourselves and truly be present. So what happens?
Well, ask yourselves, where's my focus? On taking care of the room? On making a good impression? On being polite and accommodating? On hurling my voice at them because the last 20 actors did? On trying to do and be what I think it is that they want me to do and be?
If you answered yes to any of these questions you are investing in an outwardly-focused audition process. Your focus is centered on impressing the table. Consequently you are outside of yourselves watching and judging how you are doing by how the casting director is reacting to you. The less they react the more you push to impress. Ultimately this separates you from those at the table. So there's this delicious opportunity of which no one partakes. We call this "impression motivated" auditioning.
Where do you want your focus?
On choosing to empower yourselves in the audition room? On choosing that you are enough? On choosing to be the change in the room that transforms the audition experience for yourselves and the casting directors? On choosing to deliver an empowered, free, dropped in, private, personal, emotionally-connected, memorable audition performance that helps the casting directors to call you back?
If you answered yes to any of these questions you are investing in an inwardly-focused audition process. Your focus is centered on expressing who you are from an internal, private place, which connects you to the text allowing it to breathe and live through you. There is no push. There is only trust and permission. This invites the table to join you on your journey. We call this "expression motivated" auditioning. Ultimately, it connects you with the table. Everyone is nourished.
Now, here's the palpable difference. In the first scenario, we are focused on impressing them, on doing it "the right way," on getting it right. In the second, we are focused on expressing who we are, trusting who we are, believing in who we are, and sharing this with the table for their enjoyment and interest.
When I invest in impressing you, I am focused on your reaction not my motivation. As long as I'm focused on your reaction, I don't have to show up for myself, really. I'm too busy making sure that you like me. In this process, I have left the most important ingredient out of the equation: me. Make no mistake, when I am focused on what you think, I might as well not enter the room. But, you say, "Of course, I'm focused on what they think. I want them to like me. I want them to call me back. I want them to be impressed with me." There it is: "impressed." I'm so busy impressing them that I am totally outside of my body. My work is forced, and I'm self-conscious and not connected to my inner resources. I'm not bringing myself. I'm busy bringing my idea of "the me" that I think will impress them. Ultimately, I don't trust that I'm enough. If I did, I would not have anything to prove or want to waste an ounce of my energy attempting to get them to like me. Stop impressing. Start being who you truly are.
Who you truly are as an artist is hidden. Hidden in whatever feelings surface in your auditions that trigger this need to impress. When you start getting out of your own way and start showing up for yourselves, you'll be amazed at the transformations. When you enter the room to share yourself from a place within that is vulnerable, private, tender, simple, and connected to something real, something meaningful to you, and you feed this into your lyrics or monologue, you will start making waves. There will be a ripple affect in the room that impacts everyone in a memorable way. And, if the other variables are in place, you'll start getting the very responses that you work so hard to impress them to give you.
So, here's a nifty tool to get you started. I want you to say, out loud, "I stand in the possibility" and finish the sentence with what you most desire to happen in your auditions. Example: "I stand in the possibility that my experience in this audition will be fun, fluid, free, spontaneous, connected, truthful, powerful, honest, private." Add your specific words to get you over the hump of feeling the push to impress them. Always start your affirmation with the phrase, "I stand in the possibility."
To your success! Happy auditioning!
Kimberly Vaughn is a writer, teacher, director, producer and performer. She co-wrote of "Lord Tom," the musical. She is the founder and artistic director of Kimberly Vaughn Performance Studio, and she also teaches at Circle in the Square Theater School, Pace University, and NYFA. She has directed Edward J. Moore's "The Sea Horse, "The Lost Boy," Sondheim's "Saturday Night," and the world premiere of "Cry Tiger." She produced "Marlene" starring Sian Phillips, "Swinging on a Star," "Hauptman" starring Denis O'Hare, "The Cover of Life," and "Four Women and a Waitress" starring Marthe Keller. As a performer, she appeared on Broadway in "Dear Oscar." She also performed in regional productions of "The Member of the Wedding" with Ethel Waters, "Harvey" with Shirley Booth and Tom Poston, and "Applause" with Dorothy Collins. She received a Bachelor of Science in Speech and Theatre from Northwestern University. Kimberlyvaughnperformancestudio.com