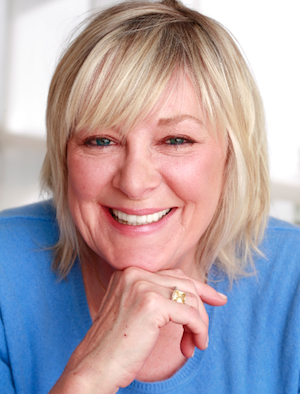 Is it when you start your monologue at an important theatre audition? No.
Is it when you start the first eight bars for your song at an audition? No.
Is it the first half moment an agent looks at your resume? No.
Is it when you receive your BFA or MFA in theatre? No.
Ok, give up?
It's those 30 seconds before you make an entrance.
Before you enter a room to: Meet an agent, audition for a casting director, have a meeting with a personal manager, interview with the producer of the film, greet the star of the film (who decides if you're going to play opposite him/her), have coffee with the writer of the TV series, or charm the art director who will hire you to be the image of his fashion empire or the multi-million dollar ad campaign.
You need to really prepare. Prepare what? And why is this so important?
The energy you bring into the room tells everyone immediately where you're at. Are you frightened, self-conscious, depressed, unfocused? Or do you exude confidence, happiness, joy, warmth, sex appeal, delight, or passion? That is your audition. Let me repeat that. That is your audition.
It's over by the time you start your monologue or begin cold-reading the sides. The decision to hire you has already been made, subliminally.
Getting a job as an actor isn't always about the audition or for a model, the photo. It's about connecting with the casting director, director, art director, or network exec.
People hire people they like, know, and trust. If there's no one in their current circle of friends/professional contacts and they haven't cast a star, they seek the first person with whom they are comfortable, is right for the role, and can do the work – in that order! Most people decide in the first 10 seconds – the audition is the final determining factor not the first cut. We all go with what's comfortable and familiar.
So, your job as an actor is to create an aura of positive energy – calm, peaceful, or full of charm and enthusiasm before you enter a room. Stop and visualize something that delights you. Think about a dream vacation you've always wanted, someone with whom you're in love, working opposite your favorite A-list actor in a film on location – whatever motivates you to feel excited. Just about the time a smile comes to our face, open the door.
Walk in and book that job!
As the founder and executive director of The Actors' Market, Gwyn Gilliss provides free monthly info seminars, agent/casting director interview tele-seminars, weekly marketing tips, as well as many coaching programs to help actors break into both the NY and L.A. industries. Gwyn has tremendous success with her private career coaching clients. More than 90 percent get agent representation launching their careers with performances in feature films, Broadway productions, and Emmy-award-winning primetime TV series, such as "The Good Wife," "White Collar," "Grey's Anatomy," "NCIS," "House," "Law & Order," "30 Rock," "Criminal Minds."
Email her to request a free 15-minute career session: coach@theactorsmarket.com.