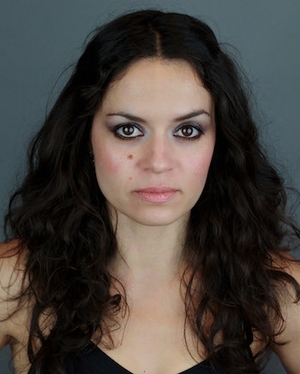 I know, the title sounds so audacious and dramatic, right? That's because I'm a pretty intense chick with a natural inclination toward drama and audacity. Let me just get this out there now: I can't help it. I'm an artist. It's my job to be audacious. I expect people to set time and money aside to see and hear what I have to say on stage, and to sit quietly in a state of utter awe and not text while I do so, so yeah, I'm pretty f**kin' audacious, and if you're a serious actor or any sort of professional performing artist then you are too. Audacity and drama are your job.
But that's just the beginning.
So, here it goes…the one thing that will forever alter your career: vision.
You absolutely must have a clear vision of who you are. What sets you apart from the crowd? What about you glitters and seduces the audience, makes it impossible for them to take their eyes off you when you're under the lights? Why should someone set time and money aside to see you perform in a city with countless free amazing events on any given night of the week? Why are you worth it?
I'm not saying this to depress you but rather to prove that without a clear vision of your uniqueness as an artist, of your worth, and of your message, you will never step into your full power or have a voice of your own. And when you don't have a sense of your power, your worth, and your voice, you can spend years waiting for someone else to give it to you in the form of approval and permission, instead of looking within and discovering it was always there under all that fear and doubt. Oh, how those four words disturb me—approval, permission, fear, doubt—for they equal death. (There I go being all dramatic again.)
If you don't have a clear vision just yet, that's OK. Life can be confusing and difficult and overwhelming at times (especially in the arts). Sometimes we just need to do what feels predictable and safe because we've got so much on our plate as it is, that the slightest bit of existential self-inquiry or "standing out from the crowd" would be too much. Furthermore, we're all victims of societal conditioning. We're taught to live according to rules and systems and not according to vision.
One way to begin to define your vision of yourself is to look around you. Who do you admire and why? Who inspires you? Who expands your view of what's possible and makes you want to cast off your fears and soar? They could be alive or dead, famous or not. It doesn't matter.
Most likely, you're enthralled by them because they're mirroring qualities you already possess— qualities that speak to you and which you want to emulate—so start doing so in whatever way feels comfortable. Begin to express those qualities in your life—in your own way. Reinvent yourself. Decide who you want to be and why. Only you can do it.
If you have vision and nothing else, you will still kick ass. It's inevitable and only a matter of time because your vision will compel you, but if you have everything else and no vision you will be a generic artist. And that's OK. It all comes down to what you want and being happy at the end of the day.
The more you want from life and from your career the deeper you have to mine your own soul and offer its treasures to the world.
Want more acting tips? Watch below:
Inspired by this post? Check out our audition listings!
Suzana Stankovic is an actress, dancer, director, choreographer, teaching artist, producer and independent dance-theater artist. Her credits include principal roles alongside Tony Award-winners, to dancing in classical ballets and avant-garde dance-theater works, to lead roles in independent films, plays and music videos, to being the solo artist-producer blazing her own trail. Suzana has performed and presented her work on many of New York City's finest stages to widespread praise and has been featured in numerous publications. In addition to her work onstage and screen, Suzana is also a teaching artist teaching adult ballet at Astoria Fine Arts Dance. 2014 will see her breaking new ground and sharing her discoveries with Backstage readers. In all she does, Suzana's mission is to inspire others to look within and live full out. For all about Suzana and to keep in touch with her, go to: www.iAmSuzana.com.