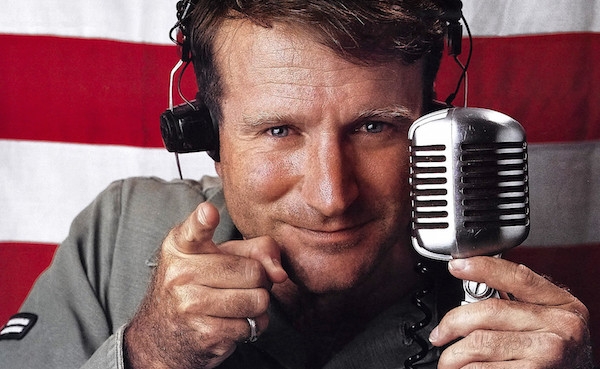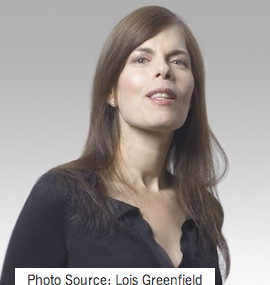 As we look ahead to the tabula rasa of the coming year, we mourn the loss of several artists whose work remains—thankfully—indelible.
Philip Seymour Hoffman
An actor's actor, Philip Seymour Hoffman excelled at finding the messy, contradictory truths of the characters he played. He seemingly had no vanity or artifice; he often presented himself in a raw, unattractive, and vulnerable state, in service of his characters. He was, in the truest sense, an everyman. His range was astonishing; he could be volatile, terrified, formidable of intellect, bullying, utterly in command. He brought a fierce intelligence to "Capote," "The Talented Mr. Ripley," "Boogie Nights," "Happiness," "Flawless," and "Before the Devil Knows You're Dead," among many other films. He did a fearless turn as Willy Loman in "Death of a Salesman." Hoffman was an actor, director, and consummate artist. He left us too soon.
Elaine Stritch
The embodiment of the word "dame," Elaine Stritch was brilliant, exuberant—a force. She came of age when American actors redefined what was beautiful, what was handsome, and what was—again—truthful. In youth, she was sexy and bold; in old age she remained sexy and bold, with a devastating honesty and wit. She originated roles in both William Inge's "Bus Stop" and George Furth and Stephen Sondheim's "Company," to name just two productions. Her legendary performance of "The Ladies Who Lunch," Joanne's anthem in "Company," is preserved in D.A. Pennebaker's documentary about the recording of the "Company" cast album. She battles self-doubt; it's a must-see, must-hear performance. Stritch had a tremendous late career triumph with her one-woman show "At Liberty," which left one in a state of exhilaration and tears. Closely associated with the work of Stephen Sondheim, she brought a mature ruefulness to her material and always seemed, despite a brash exterior, genuinely thrilled to be invited to the party of Broadway, film, television, and life.
James Garner
When actor is handsome and conveys an easygoing charm, audiences tend to think that he is merely playing himself. James Garner handled comedy and drama with equal aplomb. He came of age at a time when heroes were handsome, strong—rather flawless. He was the dashing hero, yes, but he brought humor and foibles to the heroic exterior. He was a huge television and film star; both men and women related to him, and wanted to be in his company. It's easy, perhaps, in this day and age, to dismiss seemingly fluffy, glossy comedies made in the 1960s, when Doris Day was an enormous movie star, but Garner and Day in "The Thrill of It All" are perfection. He was Maverick, he was Rockford; he also touched audiences deeply in "The Children's Hour" and "The Americanization of Emily." I had the good fortune to work on two movies in which Garner starred, "Murphy's Romance" and "Twilight." He was superb in both, and was generous with the other actors with whom he shared scenes. He made everyone look good, was a total pro, and brought an elegance and grace to his work.
Mickey Rooney
The length of his career astonishes. He was a child star; he was a vaudevillian; he could do Shakespeare; he could sing and dance and tell jokes. He could play endearing roles, or curmudgeonly ones. He embodied a certain kind of American can-do quality. He was Andy Hardy; he was Puck; he won a Juvenile Academy Award for his work in "Boys Town" opposite Spencer Tracy. I met Mickey Rooney when I cast "Night at the Museum," and he was still going strong. He gave so much to Hollywood, and he received much in return, yet only he could say whether the scales balanced. Sir Laurence Olivier, among others, was an enormous admirer of Rooney's work.
Robin Williams
Brilliant and protean—a magician with both comedy and drama—he was beloved, and did so much for charity. In "The World According to Garp," "Good Morning, Vietnam," "Awakenings," and "Good Will Hunting," to name only a few, he brought mature sensitivity and depth to his roles. He gave so much pleasure to audiences, to troops, to fans. Robin Williams was also in "Night at the Museum," and delighted all who worked with him. He was stunningly original.
Joan Rivers
A groundbreaker during an era when a woman was largely relegated to the role of demure housewife, she had the guts and tenacity to do stand-up comedy in what was generally a man's world. She mocked herself and her marriage, and brought taboo subjects out into the open. She was a writer, and eventually, a talk show host and entrepreneur. She helped pave the way for the current generation of female comedic actors. Joan Rivers' early routines, from the days of black and white television, still have the power to evoke laughs and remind us how "new" she was at the time.
James Rebhorn
A quiet, unflashy actor who was pitch perfect in all of his roles, James Rebhorn brought a fine intelligence and a dry reserve to them, and never exuded a "look-at-me" quality. He was a pro, an actor's actor, and a gentleman. He spanned genres—theater, television, and film—seemingly effortlessly. In such films as "Regarding Henry," "Scent of a Woman," and "Guarding Tess," he played doctors, lawyers, military men, government officials, and regular guys. He served the material and always was "real." He had a late career triumph with "Homeland."
Mike Nichols
Performer, director, elegant citizen of the world. With the possible exception of Elia Kazan, who, for years reigned simultaneously on Broadway and in Hollywood, no other director conquered both stage and film in the way Mike Nichols did. He pandered to adults, and he valued language. "The Graduate," "Who's Afraid of Virginia Woolf?," "Death of a Salesman" (on Broadway), and "Carnal Knowledge" are only a few of his triumphs. He deftly balanced comedic and dramatic work and transformed many an actor's career. A towering figure.
Check out more from our Backstage Experts!
Ilene Starger is a casting director, acting/auditioning teacher and coach, and Backstage Expert. For more information, check out Starger's full bio!