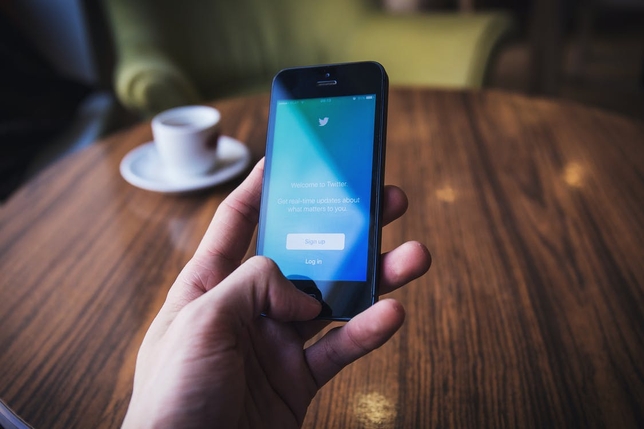 With this week's Backstage Guide for How to Start Your Own Podcast, we're supplying you with all the information an actor needs to embark on the endeavor. When done well, a podcast can be both fulfilling and exponentially helpful for establishing your digital brand. But a podcast, however successful, is just one facet of the much larger overall concept of building your brand online.
We consulted with Backstage Experts to get the industry lowdown on the rules that must be followed when an actor is building his or her digital brand. So, before pressing "Tweet" or hitting send on that next Facebook status, check them out below.
Put in the work.
"Choose your platforms! It's better to give 1,000 percent creating connections on two platforms than burn out using five! On the platforms you've decided not to use right now, add your profile photos, mention in your bio that you're not active on the platform, and link them to where they can connect with you.
"Find your friends! Networking with new people is great, but don't forget the connections you've already made! Connect your email and social media accounts to each platform.
"Discover new friends. Find new like-minded people by using hashtag searches on Twitter and Instagram, search groups on LinkedIn and Facebook, and the Artist Snapchat Directory to expand your existing circle of friends." —Heidi Dean, creator of Actors Marketing Classroom, founder of Marketing 4 Actors, and Backstage Expert
Unwarranted contact is a huge no-no.
"DON'T contact industry professionals if you don't know them. If you met them at a pay-to-meet or networking event, it's a perfect time to follow up. In NYC recently we queried over 50 top industry professionals at our Actor Marathon, and only one percent wanted to be reached via Facebook, none via Twitter. On the west coast about 20 percent said it was OK and actually had a separate professional Facebook account for actors to reach them. Still you need to ask first." —Gwyn Gilliss, founder and executive director of the Actors' Market and Backstage Expert
Your digital brand is 24/7.
"Do some social marketing. Social media does offer you an incredible way to market yourself as an actor. Keep in mind that no one really likes to be marketed to, so this is really just about presenting your best self at all times. Much like the phrase 'your audition begins the moment you walk into the room' or 'your audition begins the moment you leave the house,' your online presence is somewhat like a 24/7 audition.
"Casting directors do go to Google, Facebook, YouTube, and more to research you. Keep in mind that you want to be taken seriously as an actor—a human capable of inhabiting another human's story. You don't have to overdo social marketing or self-promotion. You also don't have to censor yourself. Good social marketing for actors means revealing some of your humanity online and showing you're a great (even fun) person with whom to collaborate.
"I'd encourage you to avoid the traps of narcissism and nudity that come from the desire (or addiction) to attention. These can tarnish or taint your reputation.Whether it's casting, creatives, colleagues, dates, employers, etc., people do make judgments. Be conscious about what and how you share things online. What you post goes out to hundreds of people at a time and often gets left behind in your social footprint/archives/timeline." —Tony Howell, founder of Creative Social Media and Backstage Expert
Self-promotion must be done tastefully.
"Recently, [Robert Downey Jr.] supported 'Guardians of the Galaxy' by posting an illustration someone created showing Rocket using the Iron Man suit. I mean, come on! It's brilliant self-promotion at work. He's creating genuine self-promotion while helping fellow actors and films at the same time.
"I encourage you to go look at his stuff. Or if there's an actor/actress you admire, go see what they're doing to promote their career. Ask yourself what you like and dislike about their approach to self-promotion? It'll help inform you on how to get started." —Charis Joy Jackson, actor, casting director, producer, and Backstage Expert
Your bios are the first impression—use them to your advantage.
"Is there something about your personality or appearance that sets you apart? Are you super tall, have amazing teal eyes (that people always comment on), or have an unforgettable laugh? These human touches help people connect with you and want to follow you! [Include] your passions. Saying what you do is great (actor, writer, etc.), but go further by telling us what you care about! If you're passionate about the environment, animals, bacon, music, history, or Hitchcock…tell us. This is also where you can be creative and funny. You'll know when you've nailed this part of your bio because people will refer to it when they follow you!" —Heidi Dean
Think, think, think before you post. It could affect your career.
"One post about how you hate doing eight shows a week or complaining about how long you waited for an audition can halt your prospect quicker than you can double tap. Not only do casting offices and agent often require that no one post any details about auditions or projects, but imagine if your show's director saw that tweet or an EP stumbled on your Facebook rant. On the other hand, a thoughtful, well-crafted post on why you loved the script of that movie you just saw where you tag the writer might get you on his or her radar." —Carla Renata, blogging/branding expert, founder of the Branding Buddha, and Backstage Expert
Yes, punctuation matters.
"Just like in real estate it's 'location, location, location,' there are specific locations in your sentences where punctuation belongs. OK, yes, I used to be a 7th grade English teacher, so I'm quite used to redlining papers, and perhaps I'm a tad more sensitive to this issue. Nevertheless, who likes to read texts and tweets without punctuation? Nobody. It's confusing and annoying. Our eyes and brains are trained to read punctuation and when it's missing, it takes us a minute to suss out what's what. I don't want to have to suss out a tweet or Facebook message. I just want to read it, respond, and move on with my day. My usual response, in my usual style, to any social media message sans punctuation is a very simple, one-word answer, 'Punctuation?' As Billy Joel sings to us, 'Get it right the first time, that's the main thing. I can't afford to let it pass. Get it right the next time, that's not the same thing.'" —Jeremy Gordon, casting director, creator of the Facebook group Casting Directors for Actors, and Backstage Expert
Looking for a gig? Check out Backstage's casting calls!