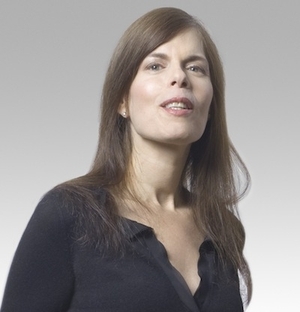 No matter how far along the path we are, we are eager to leap ahead to tangible results instead of merely experiencing process. We want arrival, not pursuit; we hope for mastery rather than practice.
Yet if we could embrace "beginner's mind," a Zen Buddhist concept of openness and enthusiasm for what is, in all its glorious imperfection, we could practice our art more fully. We would fall, rise, fall again. We would admit that we don't know, and that it's beneficial to give up the illusion of control, and trying to force outcomes.
This is especially important for actors, because no matter how brilliant you are in an audition, you may not get a role. There are many factors beyond your control: the production's desire for star names; its quest for actors of a specific age range, physical type or height, etc. While these outside factors can be frustrating, I would urge you not to equate getting a role with success. Truly, just showing up, being fully prepared and ready to do your best work is success! You never know how many positive things can result from an audition, a meeting, an encounter, even if not immediately evident. Yet the "now" of these experiences is key.
When younger, I was in a hurry to leave Flushing, Queens, where I grew up; to live in "glamorous" Manhattan; to go to California, where I began my entertainment business career; to move back to New York because I missed its energy and theater and arts scene; to amass credits and work with great people. I was fortunate, while living in Los Angeles, to work on some terrific movies as a freelance casting director, and then to become Disney/Touchstone Pictures' vice president of casting. I learned a great deal while working at the studio with wonderful colleagues who treated me very well. Yet, looking back, I realize now that I didn't fully appreciate how privileged I was to be in such a position. It was hectic, high-pressured, and the years flew by. I chose to return to New York, and I thrived thanks to generous colleagues here who gave me new and challenging work opportunities. I opened my own office and, once again, the next several years sped by. Yet I was always looking ahead, at some unnamed arrival point.
Actors, you are artists on a daily basis. Art and joy exist now: in your love of acting; in your delight in working, striving, reading, listening; in looking at paintings and listening to music. Create today for the sake of serving your own soul; no need to wait for someone to offer you work, or for some imagined future destination or timeline.
Often, even celebrated actors don't feel that they've fully arrived; we can look at careers from the outside, and believe that a person is at the pinnacle, but generally that person is hungry for the next challenge, or the next role. Arrival, if there is such a thing, can equal complacency. Try to push against that, and embrace change and challenge on a constant basis.
At any age, it's important to take stock and ask candid questions about what we are striving for, and to see if goals have shifted. In our twenties and thirties, time may seem elastic and abundant; racing ahead of our present circumstances feels natural. As we get older, however, the fact sinks in that whole sections of our lives pass so quickly! Look ahead, but also savor the moment and what it brings, even if it seems that little or no progress occurs. Essentially, a giant step forward is actually an incremental process which builds slowly over time.
Actors, look upon your career journey as one of determined small steps in the now, and also unplanned missteps you can learn and grow from, rather than a series of huge destination signs. Identify what moves you; immerse yourselves in interesting work and continued learning; try to keep up momentum. If you remind yourselves be fully present, you will have abundance, not at some imagined date, but in the present tense.
---
In her column next month, Ilene will answer questions from you, the readers. If you have a question that you would like answered, please comment below!
---
Ilene Starger has been a casting director in New York and Los Angeles for nearly thirty years. She was VP of Casting for Walt Disney/Touchstone Pictures. Broadway credits include "Waiting for Godot" and "No Man's Land" (for 2013/14), "Breakfast at Tiffany's" (also London), "Marlene," "The Elephant Man," "Dance of Death," "The Diary of Anne Frank," "Dirty Blonde," "Closer" (Artios Award.) Film credits include "The Untitled Marc Lawrence Project," "Did You Hear About The Morgans?," "Pink Panther" 1 and 2, "Music and Lyrics," "Two Weeks' Notice," "Night at the Museum" (Artios Award), "The School of Rock" (Artios Award), "Sleepy Hollow," "A Simple Plan," "The Parent Trap," "First Wives' Club," "Marvin's Room, "Robin Hood: Prince of Thieves," "No Way Out." Television credits include "Witness to the Mob," "The Great Gatsby," "Earthly Possessions," "Amy and Isabelle." Ilene is a member of the Academy of Motion Picture Arts and Sciences. She is also a published poet; a suite of her poems were set to music by composer Eric Shimelonis and sung by F. Murray Abraham at Carnegie Hall. She teaches workshops on acting/auditioning, coaches actors privately, and has been a guest speaker/teacher at NYU, Hunter College, and Montclair University.
For information on workshops/coaching, visit www.facebook.com/IleneStargerCasting. Follow her on Twitter @IleneStarger, and visit her new website www.ilenestarger.com.