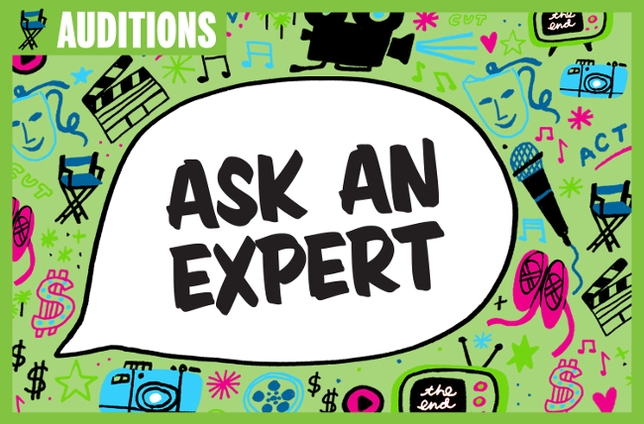 Q: How can I approach an audition that requires skills I may not have yet? Is it better to embellish and then learn on my own, or be honest and hope my acting is strong enough? —Ben W., New Jersey
Lead with the impression that you can act extremely well, because even if you don't know the skill the character may call for, the casting director might pitch you for another role. Go into the audition hoping to gain a new fan. Honesty and humility can help make that happen.
What not to do would be to come in unprepared with the material, since the scene is what we ask to see first from you. Your acting is your first impression.
If you are going to attempt to perform a new skill, keep in mind that in the eyes of casting, the producers, the writers, etc., the character has been practicing that skill for a very long time and they're probably very natural while doing it. If you're going to try a new skill, ensure you choose something you're confident doing.
If you're playing an instrument, choosing a song or a tune that you already know and can play well can go a lot further than trying to impress with something you are unfamiliar with. More often than not, we only have time to watch you play for a few seconds—30 at most—so as long as we see that you look natural playing something, that gives us confidence that you can learn more. And with movie magic, we can make you look like you're playing like a pro.
Your No. 1 job is being an actor. Then it's your decision if you can handle coming in and rocking both.
Brittney Grabill is a pop singer/songwriter in Los Angeles and works in casting for film and music videos. She released her first original song at the age of 16 and has consistently performed throughout North America ever since. She has worked in casting for various music-influenced projects including Anderson Paak's Grammy promo video and Adam Sandler's Netflix film "Sandy Wexler."
*Submit your questions for our Experts on Backstage's official Facebook or Twitter accounts!
The views expressed in this article are solely those of the individual(s) providing them, and do not necessarily reflect the opinions of Backstage or its staff.