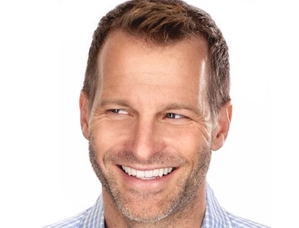 Why do we wait? What are we waiting for? We wait for the better airfare, or for the date we went out with last week to call, or for permission. We wait until we lose 10 pounds, or until we get the new haircut or until we're "more prepared." We wait to get new headshots or the new agent or write that screenplay or ask that person out. We end up wasting so much time "waiting" for the right moment, that eventually the things we were "waiting" to do slowly disappear from our lives. We end up not doing them at all.
They become long-lost dreams that for some reason, we seem to be okay with not having anymore.
So when is the right moment?
Now!
Stop waiting for things to get better or easier or less busy. Stop saying that you need to wait to be better prepared or more secure or more certain of yourself. Stop waiting for the girlfriend or the husband or the agent or the manager. Stop waiting for the right look or the right age or the right resume or the right time.
Stop waiting for someone or something to give you permission to be all that you already are.
Stop putting your life on hold, thinking you're still missing something in order for you to do the things you want to be doing. You can do them now.
Here's your homework. What have you been postponing? This week, go do the thing you've been waiting for "the right time" to do. Take the trip. Write your screenplay. Enroll in a class. Go to the gym. Ask for help. Make that short film. The time is now. It always will be.
Anthony Meindl is an award-winning writer, director, producer, and Artistic Director of Anthony Meindl's Actor Workshop (AMAW) in Los Angeles, where it was voted the Best Acting Studio in Los Angeles by Backstage in 2011 and 2012 (Best Scene Study and Best Cold Read). AMAW is also located in New York and Australia.
Meindl's first feature film, "Birds of a Feather," won the Spirit of the Festival Award at the 2012 Honolulu Rainbow Film Festival, and he won Best Director at the Downtown Film Festival Los Angeles. He is a regular contributor to The Daily Love, Backstage, and various spirituality podcasts. He has been featured in ABC News, Daily Variety, LA Weekly, The Hollywood Reporter and the CW KTLA. He is also the author of the new best-selling book, "At Left Brain Turn Right," which helps artists of all kinds unleash their creative genius within. Check out Meindl's free smartphone app on iTunes. 'Follow Meindl on Twitter @AnthonyMeindl.