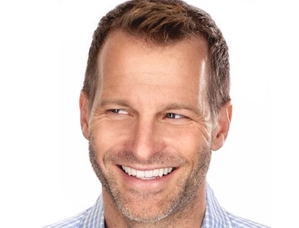 Elizabeth Gilbert's "Eat, Pray, Love" discusses a phenomenon in which our lives will undoubtedly transform if we just start taking a step to move beyond our comfort zones. She calls it "Quest Physics."
I call it Zero Commitment = Zero Results. It's a mathematical formula. You don't get what you wish for in life—you get what you believe. And you don't get what you believe in life if you don't commit to taking action.
This means stepping out of your comfort zone and doing things that might make you feel unsure of yourself. Stepping into the unknown is scary. It is also exciting. Sometimes, it makes us feel unsure. But as soon we start committing in the direction of things we desire, all sorts of possibilities present themselves that we did not have access to before we chose to commit. This may seem obvious to you, but just take a moment and look at all the things you want to do in life but haven't yet made any tangible effort to do. These things could be related to your acting career or to your life in general—it's all interconnected.
Here's your homework. Watch the video (below). What is it that you want to do that you keep putting on hold? Is it taking an acting class? Calling an agent? Going to the gym? Taking that long-postponed trip? Giving up cigarettes? Asking someone out on a date? This week, take action toward making one of those things happen. It doesn't matter if you get the agent tomorrow. It doesn't matter if you don't have enough money in your bank account yet to take that trip. Start doing what you need to do to see that dream eventually realized. Maybe before you get an agent you have to get headshots. So get them. Start looking into flights to your far-off destination to get some prices. It's all about getting activated in the world of action. Any kind of commitment will yield results. So what are you waiting for?
Anthony Meindl is an award-winning writer, director, producer, and Artistic Director of Anthony Meindl's Actor Workshop (AMAW) with studios in Los Angeles, New York, London, and Vancouver. It was voted the Best Acting Studio in Los Angeles by Backstage in 2011 and 2012 (Best Scene Study and Best Cold Read).

Meindl's first feature film, "Birds of a Feather," won the Spirit of the Festival Award at the 2012 Honolulu Rainbow Film Festival, and he won Best Director at the Downtown Film Festival Los Angeles. He is a regular contributor to The Daily Love, Backstage, and various spirituality podcasts. He has been featured in ABC News, Daily Variety, LA Weekly, The Hollywood Reporter and the CW KTLA. He is also the author of the new best-selling book, "At Left Brain Turn Right," which helps artists of all kinds unleash their creative genius within. Check out Meindl's free smartphone app on iTunes. 'Follow Meindl on Twitter @AnthonyMeindl.