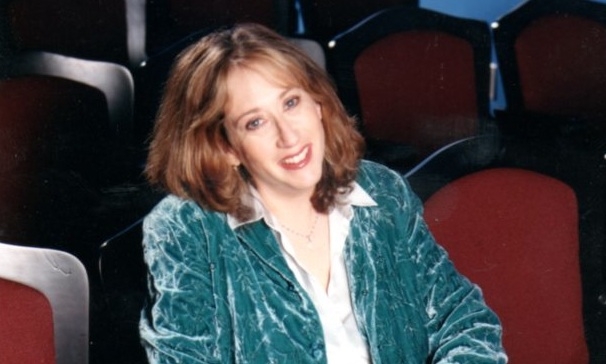 The end of summer went out with a bang. I was actively casting two features and a third one, which I had nurtured for more than a year (Wim Wenders' film, "Every Thing Will Be Fine," starring James Franco, Rachel McAdams, Charlotte Gainsbourg, and Marie-Josée Croze) was finally starting principal photography. I spent endless hours calculating how I could handle two features with more than 70 roles to cast and manage to squeeze in a high-end commercial campaign in a tight seven-week widow.
I left on the Wednesday of Labor Day weekend to take my daughter to college back east. By Friday, I was settling into the weekend and enjoying the last afternoon with my daughter when I got some urgent texts about actors dropping out and schedules shifting. To sum it all up, both of these films would not be rolling in the fall, and the big commercial campaign had not been awarded.
For a moment, I breathed a sigh of relief. I could focus more on my family and my app Actor Genie, and maybe even take a class at UCLA . There was a long list of things I would love to do if only I had more time. Isn't this everyone's story? But, freelancers live in a world of shift, hustle, and flow. We commit to plans, knowing full well that if a job comes up, we will have to reschedule. Often I hear actors say the minute they book a vacation, a job will come in. Plans are made, unmade, and made again. Casting directors also have similar issues, as schedules seem to be constantly changing because of actor availability, financing issues, or a host of other reasons.
To stay in this business requires flexibility, patience, and stamina. And just as I heard the news that the two films I had been casting would be pushed back, I got a call from a prominent agent telling me his client would be doing a film I had been casting back in 2010, and he wondered if I had gotten into the other roles. It was like the three years had completely been bleeped out from our last conversation, and he was calling me expecting a full update. I thanked him for telling me the project was back in action, I emailed the director, who then wryly wrote back to me," Yeah I hope it gets together this time. Let's talk next week." In Hollywood fashion, the director pushed the conversation off to the next week, because nothing was really solid. Yet.
Everyone is jaded in Hollywood. It goes with the territory, but I think it is important for actors to remember that we too, on the other side of the camera, experience the same shuffle. We have to be as patient as the actors who wait for our calls and be both flexible and tenacious in our desire to do our job. It often feels like we take two steps forwards and one step back before we actually get to the starting line. This is particularly true to independent filmmaking.
The Toronto International Film Festival closes this week. I am sure that if you went through the fabulous roster of films you would find that more than half of them had false starts, shifts in schedule, recasting, or other reincarnations. I know for certain the three films I worked on that are premiering at TIFF this year (in a festival of more than 300 films) had their share of shuffle before the cameras rolled. But in the end, two steps forwards and one step back, they all made it to the finish line. In the end, we must be patient because the journey worth going on is worth waiting for.
Heidi Levitt is a casting director, producer, and app developer based in Los Angeles.
Heidi most recently cast Wim Wenders' "Every Thing Will Be Fine," starring James Franco, Charlotte Gainsbourg, Rachel McAdams, and Marie-Josée Croze. She is also now working with Werner Herzog on the feature film, "Vernon God Little," which will now go into production in Spring 2014. Heidi is also working with director, Mark Pellington on his next feature, "Clang." Last year she cast Diego Luna's feature film "Chavez," starring Michael Pena, America Ferrera, and Rosario Dawson as well as Cynthia Mort's bio-pic "Nina," about Nina Simone starring Zoe Saldana and David Oyelowo. Heidi cast and executive produced Sally Potter's "Ginger & Rosa." And Mark Pellington's film, "I Melt With You." Heidi has cast such other notable films, as "The Artist," "Nixon," "JFK" "Natural Born Killers," and "The Joy Luck Club."
She is a graduate of Barnard College and the AFI Producers Program where Heidi is now an adjunct faculty member teaching casting to second year directors. In 2010, she created of Actor Genie, which is available on iTunes and Android. The app tells actors what's casting and who's who, and it has loads of inspiring quotes and advice from well know actors, directors, writers, acting coaches, and much more.
For more information on Heidi, visit http://www.heidilevittcasting.com. Follow Heidi on twitter @theactorgenie.