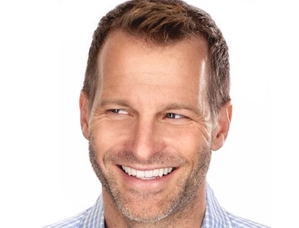 Hollywood is a fickle industry. However, actors must remain the opposite – grounded and focused on your course. Your work is to create, not fret over the outcomes, as outcomes in this town rapidly change.
One of my students recently booked a role on a hit national television sitcom, was put on hold for a film, and met with network casting directors about a new show all in the same day. Later in the same day, they decided to write out his part on the sitcom, go with another actor for the film, and the network casting directors passed on him.
Welcome to the wild rollercoaster that is being an actor!
Of course, it sucks sometimes. It sucks when you think you are finally reaching the tip of your mountain only to be pushed down by a mountain lion, making you tumble back, crashing headfirst. It hurts, and it's frustrating.
Yet, the actor's "job" is to simply stay on course. Keep forging ahead. Show up and do the work. Stay open and have fun. Your job is not to judge the work by getting in your head about what they thought of you or analyze why you did or didn't get the job. Honestly, it probably has nothing to do with you. Shocking, I know.
The more you stay committed to the things you have control over and let go of the things you don't, the more open you remain and joy you find in the journey. Alex Noble said, "Success is not a place at which one arrives but rather the spirit with one which undertakes and continues the journey."
Stop personalizing it. Stay on course. Sooner or later, you'll be pushing the mountain lion back!
As for my client, they eventually wrote the part back into the sitcom he had booked, and he finally did pop his national TV cherry.
Anthony Meindl is an award-winning writer, director, producer, and Artistic Director of Anthony Meindl's Actor Workshop (AMAW) in Los Angeles, where it was voted the Best Acting Studio in Los Angeles by Backstage in 2011 and 2012 (Best Scene Study and Best Cold Read). AMAW is also located in New York, London, Vancouver, and Australia.

Meindl's first feature film, "Birds of a Feather," won the Spirit of the Festival Award at the 2012 Honolulu Rainbow Film Festival, and he won Best Director at the Downtown Film Festival Los Angeles. He is a regular contributor to The Daily Love, Backstage, and various spirituality podcasts. He has been featured in ABC News, Daily Variety, LA Weekly, The Hollywood Reporter and the CW KTLA. He is also the author of the new best-selling book, "At Left Brain Turn Right," which helps artists of all kinds unleash their creative genius within. Check out Meindl's free smartphone app on iTunes. 'Follow Meindl on Twitter @AnthonyMeindl.