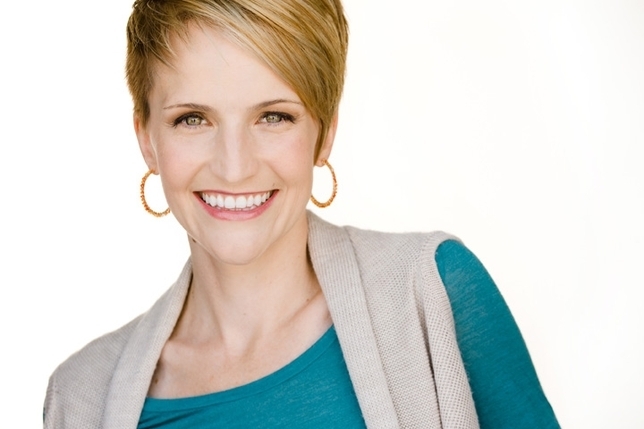 If you're having trouble connecting in person with a particular casting office for whatever reason (maybe you're not in the same city or they don't do workshops), video cover letters are a great way to become known.
Basically, a video cover letter is exactly what it sounds like. Rather than introducing yourself traditionally on paper, make a quick video to give them a taste of how great you are.
The Basics
In this video, speak directly into camera. This way, the viewer can get a sense of how you interact, and it feels more personal.
I find that these videos are most effective when they look like they were created in the spur of the moment, so don't worry about production value. You can even go as far as shooting it yourself holding your phone out because that brings a layer of vulnerability. The idea here is for it to really feel like an authentic human connection.
Let's say you've always wanted to work with Steppenwolf Theatre Company in Chicago. Your script could be as simple as, "Hey guys, this is Jane Actor. I'm a New York-trained actor, and I just moved to Chicago because one of my primary goals is to work with the Steppenwolf Theatre Company. So I thought, what better way to kick that off than to introduce myself?"
Then you can share just a couple of things about your training, but quickly make it more personal and share yourself as a human being. Tell them how excited you are to be in a new city, or your favorite sightseeing spot so far.
Make this video 90 seconds or less so they'll be more inclined to watch the whole thing.
Share Your Video Effectively
The creation of the video cover letter in itself will be a great exercise in courage, but now the trick is to get them to watch it.
I recommend that you put the video up on YouTube. Make it a private video that only people with a link can view (not password protected because that creates an extra task for your viewer).
Now, you'll be sharing this through social media, so anyone with a link can see it, but the privacy setting will help contain the video somewhat.
Search for your recipients on Twitter, Facebook and LinkedIn, and share the link with them. On Twitter, you could say something like, "Hi @Casting, I just moved to Chicago and I have a special message for you." Then share the link.
Use Your Team and Follow Up
If you're working with an agent or manager, it can be helpful to send it through them as well. The first contact attempt can come through your manager. And be sure to check in with him or her first to ensure they're on board.
A few days after you've sent the video cover letter, hand write a quick letter that contains basically the same script you spoke in the video and mail it to them. Don't forget, your theme is personal touch and authentic connection, rather than marketing.
After you've done all that, you can include these casting directors in your monthly marketing to maintain top of mind awareness.
Have you made a video cover letter? How did it go? Share your experience in the comments below.
Dallas Travers teaches the career and life skills often left out of traditional training programs. Her book, "The Tao of Show Business," garnered five awards including first prizes at The Hollywood Book Festival, the London Festival, and the National Indie Excellence Award. Through her workshops, Dallas helps thousands of actors increase their auditions, produce their own projects, secure representation, and book roles in film, television, and on Broadway. She is a certified life coach and entrepreneur with over a decade of experience implementing marketing and mindset strategies that work.
For more information about working with Travers, visit www.dallastravers.com.