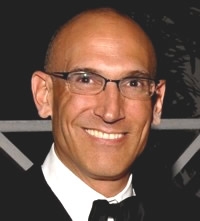 "There are too many actors auditioning." "I will never get the part." "I recognize that guy from 'Boardwalk Empire.' He is such a good actor! Of course they're going to cast him." "What are the chances I will get this part?" "The odds are never in my favor."
Ah, the odds. The chances. The stakes. To most actors starting out, auditioning can seem like a daunting, terrifying, and insurmountable responsibility. A contest. A game of luck and chance. To a certain extent, it is a game. No one ever said the process of casting and getting acting jobs was a meritocracy. Sadly, sometimes the least deserving prevail and the MOST deserving are overlooked. How can you level the playing field? If you stop and think a moment, the following should be very sobering, but more importantly, empowering.
You will either get the part, or you won't. That makes the odds "even money!" 50/50. In Vegas, those would be considered pretty good odds! The fact that you are sitting next to a renowned actor doesn't change a thing. You will STILL either get the part or you won't. 50/50. If it's a first audition, there are often so many actors being considered for the same role. You will STILL either get the part or you won't. 50/50. If it's a callback, of course you're going to think the stakes are that much higher. But you will STILL either get the part or you won't. 50/50. Am I the right type? Am I old enough? Young enough? Tall enough? Short enough? Good looking enough? Pretty enough? None of these things are within your control. Being enthusiastic, eager, well-prepared, and ready to have FUN are.
The audition is an opportunity to show not only your ability, but also your personality. Your demeanor and behavior are often as important, if not more important, than anything you do in the actual audition itself! If you're nervous and stressed, it is unlikely that you will be comfortable in your own skin. Not only will it affect your work, but also how you behave when you're just talking to the other people in the room. Instead of thinking of the audition as Olympic-sized challenge to win the gold medal that's being dangled in front of you, think of it as silly little parlor game. And, most importantly, stop thinking of the casting director as judge, jury, and executioner! Most casting directors I know LOVE actors. We want you to succeed.
Todd Thaler is a casting director, acting teacher, and private audition coach. In addition to casting, he is on faculty at the Atlantic Theater Acting School. His credits include: Luc Besson's "The Professional," Todd Field's "Little Children," Sidney Lumet's "Running on Empty," Ed Harris' directorial debut "Pollock," Barbra Streisand's "The Mirror Has Two Faces," James Foley's "Perfect Stranger," Stacy Cochran's "My New Gun," Irwin Winkler's "Night and the City," John McNaughton's "Mad Dog and Glory," Gavin O'Connor's "Tumbleweeds," John Turturro's "Mac, Illuminata, Romance & Cigarettes" and "Fading Gigolo," James Mangold's "Heavy" and "Cop Land," and Wayne Wang's "Because of Winn-Dixie" and "Maid in Manhattan." For television, "Are We There Yet?," "Wonderland," and "Ed," for which he was nominated for the Emmy Award.
Visit his website at toddthaler.com and follow him on Twitter @toddthaler.