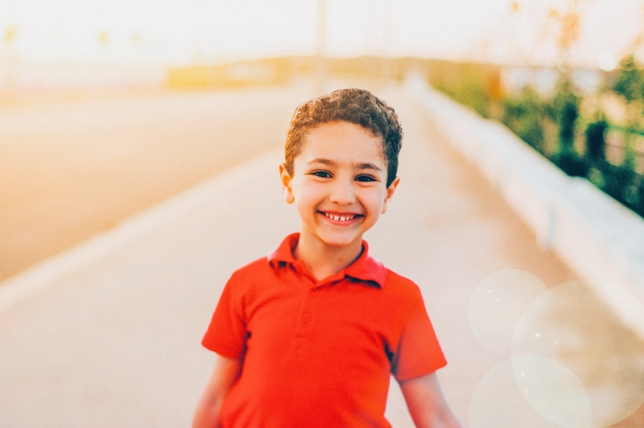 Many parents ask me where they should live to give their kids the best chance to make it in show business. The thing they don't understand is that this isn't a black-and-white kind of question. When it comes to deciding to relocate your family to L.A. or the southeast, there's a lot to consider.
Having worked in both markets, this is my advice to parents trying to decide where to start their child's career.
1. There's less commercial opportunity in the southeast.
While the number is growing, there are far fewer commercials shooting in the southeast than L.A. Since the bulk of work a child actor gets is likely to be in commercials early on, this can be a big obstacle if you're in the southeast.
2. Acting as a hobby vs. really committing to it.
Compared to L.A., there seems to be more of what I call "hobbyist" in the southeast, parents who don't realize what it takes for their child to have a truly successful acting career. For a real shot in this industry, you must invest in the right tools (headshots, resume, reel, etc.) and commit to in-person auditions as much as possible.
3. Be prepared.
Compared to L.A. I've found that more actors in the southeast aren't regularly in acting classes or getting coaching. If your child is serious, find a great coach or class—it will put your child actor ahead of the pack.
READ: How to Get an Acting Agent in Atlanta
4. Have patience and stay loyal.
Be patient and loyal to your agent/teams who work tirelessly for your child (even when you feel they're not). Remember that your agent didn't drop your child when he/she wasn't booking, so return the loyalty—it's a trademark of a true pro actor/agent/manager team.
Agent hopping is a true sign of a newbie and it's something people take note of. It can often take years in a market like L.A. to get into casting rooms, so count yourself lucky if your agent has gotten your child multiple auditions in the southeast in less time.
While the following things aren't specific to the southeast market or L.A., they're important to keep in mind:
Hours on set: The number of hours a child actor can work affects the number of auditions they'll likely get. Since actors under a certain age can only work so many hours a day and week, productions are often inclined to hire older actors to play younger roles or twins/triplets to get more hours out of the hire. Age can and does affect auditions in more ways than one may realize.
Look: If your child doesn't look like what the producers/director have in mind, it doesn't matter if he or she is the greatest actor on the planet. Don't take it personally.
Social media: Don't fall prey to the gossip and negative talk you may see on social media and actor parents message board. And please, keep your child's career private. Sure, we all want to brag about our amazing kids, but it's in your child's best interest not to post and discuss particulars about every audition.
Kimberly Taylor is the founder of KTA Talent Group Talent Agency and DoUFilms. She is the mother and former manager of actor Jake Austin Walker (Jared Talbot on the Award Winning Series for Sundance Channel "RECTIFY" and stars as "Alex" on the Facebook Series "Five Points," executive produced by Kerry Washington). Kimberly is also a former actress, current writer, and director and has just wrapped her first feature film "F5 TERAPHOBIA" which she wrote, directed and has a supporting role in that will be releasing in July 2018. She is very active in the indie film world, speaks on industry panels, works with film students and is very active in the southeast film industry. KTA Talent Group is based in Atlanta, Georiga and represents clients throughout the southeast.
Get all of your acting questions answered by peers and experts on the Backstage Community forums!
The views expressed in this article are solely that of the individual(s) providing them,
and do not necessarily reflect the opinions of Backstage or its staff.