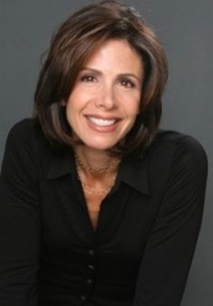 Back in the day, they were called the "leagues." It was the only time the industry caught a glimpse of the rising talent fresh out of a BFA or MFA program. But of course, that was also the time of typewriters, and agents making office visits and phone calls. Obviously, everything has changed. Or has it? From the display of talent, choice of material, and relevance to the television and film business, the Leagues, which are now called "showcases" have not changed at all.
Actors are still rushing through the material, pushing the comedy, and not listening to each other. The culmination of their academic and artistic pursuits feels more like an overacted, mildly entertaining romcom begging for attention. It's kind of baffling, to say the least.
How is it, that after all these years, and with so many resources at their fingertips, the universities are still ignoring the most obvious and glaring fact? Hollywood wants artists who exhibit realism, depth, connection, and self-awareness.
We don't want to be entertained by a slick and presentational hour that, interestingly enough, does the opposite of what is intended. Acting for theater is not the same as acting for film and television.
So what can we do, as professionals, to help these hopefuls learn and grow from this experience? How can we help them understand that how they dress, how they listen, how they work (or don't work, in most cases) the comedy, how they use their bodies, and what type we see them as has relevance?
On recent visits to top theater schools throughout the U.S. with rigorous and sought after acting programs, we found that the most attention offered to the transition of college to career was one semester of "Acting for Film" or "The Business of the Business." The fact that colleges are having this discussion and implementing some course is encouraging. However, this overview is hardly enough to equip our next generation of talent for survival following graduation.
When will the schools start to evolve the way the industry has? When will they give their graduates post-showcase feedback and discussion and follow up? When will these hopefuls arrive in L.A. with an arsenal of knowledge and confidence and understanding of how this business really works and where their power lies? Maybe when they listen to the professionals who are able to give them employment—the ones who connect them to those who will manage and guide their careers. We are willing to take the time, give advice, and demystify this business.
Maybe, just maybe, it's time to showcase a cast of actors that mirrors the needs and trends of the business. How many graduates and their parents who paid for their education would be interested in that? Just a show of hands, please…
Wendy Kurtzman is an Emmy-nominated casting director ("Independence Day," "Auto Focus," "Stigmata," The Replacement Killers") and former network executive. Partnered with Caroline Liem (casting director, audition coach, international teacher), they co-founded College To Career Acting (CTCA), which helps young actors to start thinking about crafting their careers. Together, they prepare them to audition and interview for the college of their choice, stay proactive during their college years, and guide their transition into the entertainment business. Like CTCA on Facebook, and visit www.CTCActing.com for more information.
Caroline Liem teaches these techniques and more in her adult audition class, Boom the Room, and teen/youth classes. For more information on her classes and coaching visit www.CarolineLiem.com. Read her Backstage articles here.