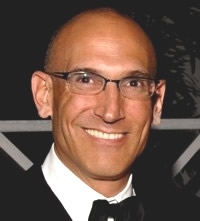 Are you looking to become a Method-trained actor? A Meisner-trained actor? Do you work from the "outside in" or the "inside out"? Do you have a technique that already works for you? Have you been flying by the seat of your pants but are looking for a proven "way to work" to enrich your performances? Perhaps you already have some training. Maybe prior experience acting in film, television, or theater?
All of these factors will come into play when deciding what to look for in an acting teacher. Actors have different ways of working, and not all types of training will work for every actor. It is important to know the differences between one technique and another. If you are just starting out, with absolutely no concept of what types of training are available, I strongly recommend doing some preliminary research. Here are some names and buzzwords to get you started: Stanislavski, Lee Strasberg, Stella Adler, Uta Hagen, Tadashi Suzuki, and Practical Aesthetics.
Because acting jobs are often far and few between, many formally trained actors like to keep their "instrument" in tune by attending classes. Theater-trained actors might be looking for on-camera classes to develop a skill set they never developed studying theater acting. Aspiring actors with no training at all might be looking for a full-time conservatory program (e.g., Atlantic Theater School, HB, William Esper, Stella Adler, T. Schreiber, Maggie Flanigan, Susan Batson). If you intend to seek work in the theater, formal training is imperative in order to perform "seamlessly" eight times a week. That training would normally include speech work, voice work, movement, script and character analysis, scene study, and improvisation. Acting in film and television—in which cinematography and editing play integral parts in crafting performances—requires a different skill set. Untrained actors can do very well in film, but it is critical to know what to do on camera. If you see yourself pursuing a career in film and television, you would be wise to find a good on-camera class.
How do you know which class? If at all possible, audit. Many teachers offer the opportunity to pay for a single class to see if it's a good fit for you. Many conservatory programs offer introductory "crash course" intensives. Again, do your homework. Do research about the schools and about the teachers. See if you can find information on where, and with whom, some of your favorite actors studied. Talk to other actors. Meet several teachers and see if they "speak a language" you understand. The most important thing about training you receive and the advice you get is that they make you better!
Todd Thaler is a casting director, acting teacher, and private on-camera audition coach; he is currently teaching at NYU/Tisch, Brooklyn College, and the Atlantic Theater Acting School. Visit toddthaler.com, and follow him on Twitter @toddthaler.