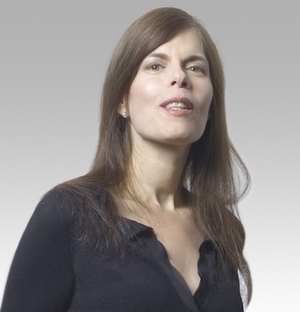 Much has been written about Patti LuPone's recent intervention when an audience member kept texting during a performance of "Shows for Days." LuPone came down from the stage into the audience and took away the person's cellphone until after the curtain came down. Reactions were both admiring and mocking, but I am firmly on the side of LuPone who, along with other esteemed actors such as Laurence Fishburne, Kevin Spacey, Hugh Jackman, and Richard Griffiths, has, in the past, addressed audience members whose phones have rung during performances.
While I was growing up, my parents took me to Broadway shows. Everything about those evenings seemed magical, in terms of the actors' performances and the worlds the plays evoked. In those years, men wore suits, ties, and hats; women dressed in cocktail dresses, stilettos, and elegant coats. There were no sweatpants, shorts, sneakers, or flip-flops in sight; audience members exuded decorum, elegance, and a kind of awe at the proceedings. We were being invited into a sanctum to experience art. As part of the covenant, we dressed carefully, remained silent except for laughter, tears, or applause, and kept our feet on the floor, not propped up on empty seats (as frequently happens now). Thankfully, there were no cellphones or other electronic devices in existence, nor did audience members noisily chow down on candy or snacks mid-performance.
These days, playwrights, actors, designers, and directors continue to provide magic, but some audience members seem intent on disrespecting them, and ruining the performance for both actors and patrons. Cellphones and tablets are ubiquitous; the ringing and buzzing sounds, and the light streaming into one's eyes do not belong in darkened theaters. If one asks someone politely to turn off a device, one is often met with a rude response, peppered with curse words. And devices remain on, disturbing one's eyes, ears, and undermining the suspension of disbelief of theatergoing.
Just as movie theaters have become extensions of people's living rooms, so too have Broadway and Off-Broadway theaters become filled with many patrons who don't seem to realize that actors are up there, putting their souls on the line, to deliver superb performances which require tremendous concentration, stamina, and quiet. This is not an on-screen happening; this is live performance art. Ticket prices are high for a reason. We are often witnessing sublime work. It's ephemeral, not manufactured, and it's a privilege, for both actors and audience. We should treat it as such. Perhaps, if people are loath to put away their devices for a couple of hours, they shouldn't enter a theater.
With cellphone cameras, many fans now believe it is their absolute right to have their photo taken with actors, or to photograph them, either mid-performance, during the curtain call, or at the stage door. It seems that audiences have become increasingly narcissistic; it's about them, not the performers they are watching. Most actors are incredibly gracious when they exit a theater. I've witnessed them standing for quite a long time, often in foul weather, talking with fans and signing their programs, posters, and memorabilia. Some actors allow fans to photograph them, usually with these fans in the photo. Perhaps they realize that in this 24/7 media world, putting up resistance is futile.
Some audience members may not realize that, especially on two-show days, actors are exhausted and need to eat and rest between shows. I've seen actors emerge from the stage door on matinee days and be besieged by cellphone camera-wielding fans. These actors, despite feeling fatigue, patiently and politely allow the photos to be taken, and they are generous in talking with fans and signing autographs.
These days, more than ever, boundaries have been erased, and etiquette and privacy are on the wane. Electronic devices have shrunk the world, and feed the illusion that strangers are our friends. Actors are paid to do their finest work, and audiences pay high ticket prices to view that work. Ideally, there is an exchange of art and ideas—a sharing of intangible human experience. Actors enjoy intelligent, enthusiastic audiences, but the invisible line between actor and audience should not be destroyed by ringing/buzzing cellphones, flashing lights, chatter, loud eating, rudeness, and inappropriate familiarity. Theater isn't free, and it's not a free-for-all. Let's show some respect, please.
Like this advice? Check out more from our Backstage Experts!
Ilene Starger is a casting director, acting/auditioning teacher and coach, and Backstage Expert. For more information, check out Starger's full bio!