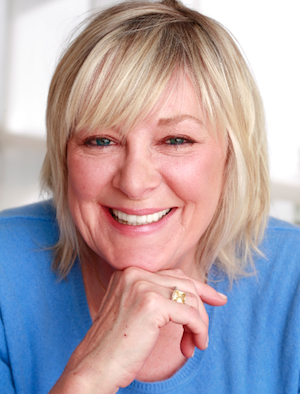 As actors we want to be accepted. We want to be liked, loved, and validated. We want to be supported, even if it's by an agent who doesn't "get us" – sending us out for roles we don't want in a media in which we don't want to work and on projects we probably don't want to be in.
I once had a commercial agent who kept sending me out for the perfect model "beauty" spots when in fact I was more marketable as a quirky, pretty mom-housewife. I was an actor not a model! When I left the agency and found another who understood my marketability, I got 10 times the auditions and jobs!
I had a client recently who kept complaining to his agent that he didn't want to do any more Broadway musicals. He had done 10 featured and understudy roles. He wanted to move on and work in primetime as an action-adventure hero, but he didn't have the courage to leave the agency. And they obviously didn't take his request seriously. He is currently in a Broadway show understudying the star.
There are a few new clients of mine in New York who are still doing non-paying showcases in mediocre plays with beginner actors because, as they say, "I don't have any other offers and I want to keep working…" Wrong reason! Time to re-think it.
What are the three reasons for accepting or declining an offer? When should you say no?
Answer these three questions.
Will the role give you an opportunity to grow, learn, and develop as an artist?
Is it a challenging part – one with a dialect or physicality, something new you've never done before? Is it a major new step for you – a role in classical theater, a musical, or an action adventure series shot in Australia? How can you benefit from the experience? Is it going to be fun as well as rewarding?
Will you get the opportunity to work with higher level, accomplished professionals?
Are you working with a great director you admire, a playwright who is very talented, A-list or highly respected actors? Your career will go forward if you surround yourself with successful and accomplished people and the quality of work will definitely be better.
Does the compensation make up for the above?
Maybe the script is less than brilliant, but they are offering a ton of money. Actors have to live and sometimes at any stage of a career, you need to work for profit not necessarily for art. Besides if they have that much money, it's possible they may hire a good director to make it work or other talented professionals to bring the project up to speed.
So development and growth as an artist, working with the best, and income are three good reasons to accept a role.
I could also add a caveat: Would Meryl Streep accept this role? Would Robert De Niro? If not, then why should you? It is so important to respect yourself as an artist – know that you deserve the best. That will in turn attract the best work and people with whom you can build your career.
Smart decisions made early in a career make all the difference. Then you won't have a resume with a long list of crap – embarrassing credits – which raises an enormous red flag to any agent or producer wanting to work with you or hire you for a major role. "What have you been doing for 10 years?" they may ask. "Wasting your life and ruining a potentially good career," I would answer.
The way to a successful career isn't in just giving good auditions – it's in making good decisions.
As the founder and executive director of The Actors' Market, Gwyn Gilliss provides free monthly info seminars, agent/casting director interview tele-seminars, weekly marketing tips, as well as many coaching programs to help actors break into both the NY and L.A. industries. Gwyn has tremendous success with her private career coaching clients. More than 90 percent get agent representation launching their careers with performances in feature films, Broadway productions, and Emmy-award-winning primetime TV series, such as "The Good Wife," "White Collar," "Grey's Anatomy," "NCIS," "House," "Law & Order," "30 Rock," "Criminal Minds."
Email her to request a free 15-minute career session: coach@theactorsmarket.com.