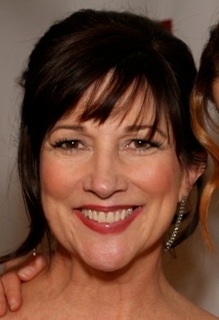 Do you ever feel like "Gosh I need a life?" Do you feel like sometimes your every waking moment is devoted to trying to figure out how to get ahead, how to get in the game, or how to stay in it? Is the first thing you focus on when you open your eyes in the morning your Facebook, Twitter, texts, or emails? We're all guilty of that sometimes, right? We get too wrapped up in the whirlwind to take the time to enjoy life.
Maybe try letting the first hour of your day be about embracing yourself. Creativity often strikes in the early morning. Maybe that's the time you devote to creating that play, screenplay, or project you've been thinking about. Or maybe it's the time you do something for the pure sake of enjoyment. It's just 60 minutes. What in our lives can't wait for one hour?
When we focus too hard for immediate answers, they sometimes elude us. When we focus on our passions and our joys, creative things are birthed. Ideas spring up. Ideas that may never have occurred to us until we take a breath, take a moment, and let the idea of having to move further, faster, right now…. go.
What the heck! Try it for a week. You never know what joy can come from just 60 little minutes. Let me know what you discover!
Warner Loughlin is the founder of Warner Loughlin Studios, a Los Angeles based acting studio. The technique created by Ms. Loughlin specifically for film and television, and now used by many Broadway actors, is widely regarded as the most effective and powerful technique of our generation. The Studio is home to many Oscar, Emmy, Golden Globe and Tony award nominees and winners and series regulars, including Amy Adams, Ryan Reynolds, Zooey Deschanel, Matt Bomer ("White Collar"), Ginnifer Goodwin ("Once Upon A Time"), Sarah Rafferty ("Suits"), Sanaa Lathan ("Boss"), Nikki DeLoach (Awkward) and countless others.
Learn more about Warner and her Studio by visiting www.warnerloughlin.com, like her on Facebook and follow her on Twitter.