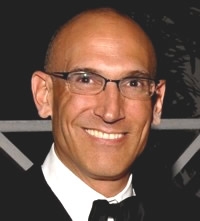 Based on my years of experience, I look forward to sharing my thoughts and opinions with you in hopes that they will give you some perspective on "this thing we do." I truly believe auditioning is a separate animal from acting. Acting is what you get to do once you get the part. Auditioning is something else entirely.
David Mamet, in his book "True and False: Heresy and Common Sense For The Actor," writes, "Teachers of 'audition technique' counsel actors to consider the audition itself the performance, and to gear all one's hopes and aspirations not toward the actual practice of one's craft (which takes place in front of an audience or a camera), but towards the possibility of appealing to some functionary." Apart from referring to me as a "functionary," I couldn't agree more. If you enter an audition thinking of it more as a first rehearsal rather than as an opening night performance, you will be doing yourself a much much greater service.
"Nailing it" in an audition is virtually impossibly. Nailing it opening night ain't much easier! The sooner you let go of that insurmountable responsibility, the better. Doing your absolute best is the most you can ever hope for. There are no newspaper critics in the room reviewing your performance. I have no doubt that there are those in my position who believe the complete opposite, and I would be happy to debate them vigorously!
Regardless, the casting director really only wants one thing: for you to do well! We are always on your side. We want you to get the part. Sadly, auditioning is not something that can be taught. No amount of training can ever fully prepare an actor for the experience of auditioning. It is impossible to know what it really feels like to enter that room until you enter that room. If you audition only rarely, each time will feel like it's a do-or-die, make-or-break, life-or-death situation. Under these kinds of conditions it's no wonder actors become so undone!
The only way to get better at it is to do it, as much and as often as is humanly possible. NYU/Columbia/SVA/New York Film Academy grad student films. Union/Non-union low-budget independent films. Web series. Regional theater companies. Off-Off Broadway plays. EPA's. Workshops. Table readings. Whatever! The more you do it, the easier it gets. You become "de-sensitized" to the process and it truly becomes something you look forward to doing rather than dreading. Imagine how much more fun auditions will be if they're not fraught with all the anxiety that often comes with them?!
Todd Thaler is a casting director, acting teacher, and private audition coach. In addition to casting, he is on faculty at the Atlantic Theater Acting School. His credits include: Luc Besson's "The Professional," Todd Field's "Little Children," Sidney Lumet's "Running on Empty," Ed Harris' directorial debut "Pollock," Barbra Streisand's "The Mirror Has Two Faces," James Foley's "Perfect Stranger," Stacy Cochran's "My New Gun," Irwin Winkler's "Night and the City," John McNaughton's "Mad Dog and Glory," Gavin O'Connor's "Tumbleweeds," John Turturro's "Mac, Illuminata, Romance & Cigarettes" and "Fading Gigolo," James Mangold's "Heavy" and "Cop Land," and Wayne Wang's "Because of Winn-Dixie" and "Maid in Manhattan." For television, "Are We There Yet?," "Wonderland," and "Ed," for which he was nominated for the Emmy Award.
Visit his website at toddthaler.com and follow him on Twitter @toddthaler.