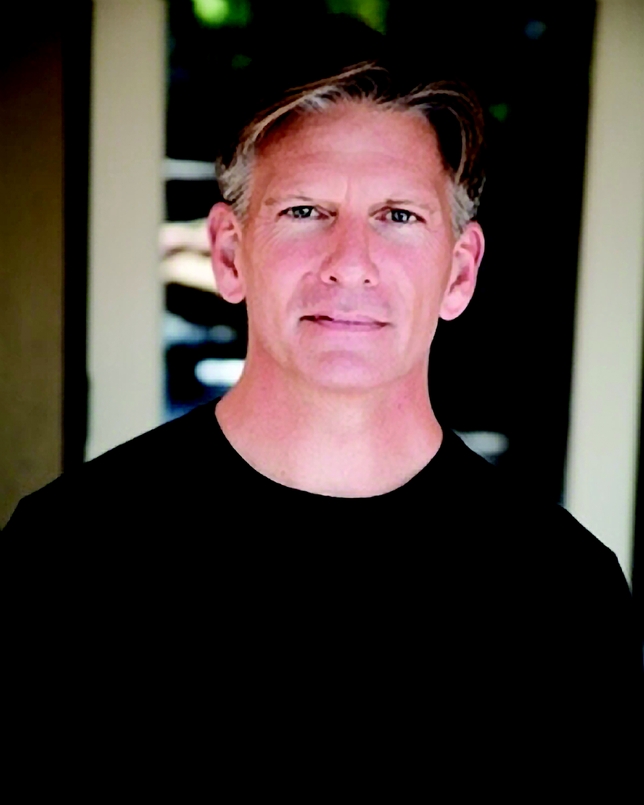 Casting is, in many ways, a risk averse process, especially if you're an unknown quantity. You are being considered to be an employee on a particular project—usually one of a hundred or so employees. Besides bringing something unique to the role, the people hiring you need to feel sure that you'll be a professional who will deliver when it counts and not cost the production any unforeseen money—the same as any of the other people employed on the project.
So, in the audition, it's not only important to feel a high degree of confidence in yourself, but also to realize that everything you do from beginning to end needs to give the people in the room the confidence to give you the job.
Here are three things that can make the powers that be feel sure that you're the one:
1. Your work. There is no such thing as being good enough—either you're undeniable or you go home. You need to displaythe present moment connectedness that grows out of strong, resonant choices. Further, you need to show that you have the ability to make those choices personal by exploring the color, temperature, and texture of each choice so that the audition has the intimate feeling of a person revealing themselves, and all they have to offer, moment by moment. By doing so, you'll show them you have the skill to make the words so much your own that they'll feel like they are hearing them for the very first time. In other words, you need to wrap yourself around the words on the page to such a degree that all they can see is you in the role. Then and only then will you have provided the powers that be the confidence they need to have in your skills and ability.
2. Professional presence. A strong audition enables the people in the room to picture you on set doing the job. If you're anxious and edgy, they'll just see an actor having a rough audition. If you're bold and powerful, they'll see a high functioning actor who will be in control every step of the way. A big part of the picture they have of you is your professionalism in the room, and a big part of being a strong professional in the room is acceptance. Job-getting actors accept the room just the way it is—nothing is good or bad; it's the room they have on that day. The calm sense of control that comes from this acceptance is both winning and empowering. It allows you to take and hold your space with authority, control the pace and the flow of the audition, and be collaborative and intelligent in your adjustments. Your presence needs to make a difference. The people in the room need not only to know that you were there, but that they were left feeling confident and energized because you were there.
3. Your personality. You're being hired for all of you, not just the work, and it is a basic tenet of any business that people hire people they like. Even though you may only be in the room for a very short time your personality counts. Many actors mistakenly think that if it's just a pre-read or if you're being put on tape that it doesn't really matter how you show up in the room. Not true. Auditions are all about moments and sometimes it is just one moment that distinguishes who gets the job and who doesn't. There is an ease to the actors who book the job. There is no neediness or sense of apology. These actors are unrehearsed, natural and present in every moment of the process. Their works is done and inside of them, so that their minds, bodies, and hearts are free to take in and be a part of their surroundings, and connect to everyone in the room without distraction. They are easy to like and someone you'd look forward to working with.
It's important to remember that you can't give what you don't have and if you're not confident in your skills, your work will be uninspired, your presence will be weak, and your personality will be muted. If you don't feel it, the people in the room won't either. But if you have a way of preparing that enables you to be supremely confident in your work and yourself, you're on your way to the job!
Craig Wallace is the creator and award-winning teacher of The Wallace Audition Technique, an audition preparation system that he developed based on his years of experience as a studio executive, talent agent and casting consultant. In his 14 years of teaching, he has seen the careers of hundreds of his students take off. He is also the author of the best-selling book, "The Best of You – Winning Auditions Your Way."
Craig is currently teaching his audition technique classes and his Meditation for Actors classes in Santa Monica, CA. For more information visit www.wallaceauditiontechnique.com.
You can follow Craig on Twitter @craigteach and like him on Facebook.
Craig is giving a free seminar/Q&A on February 15,12-2pm at The Complex in Hollywood. See www.wallaceauditiontechnique.com for details.
Inspired by this post? Check out our audition listings!