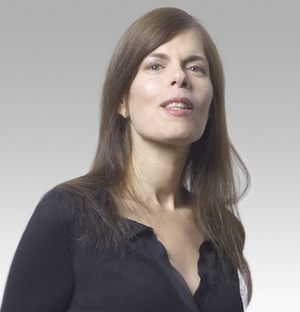 This is a thank you to the many wonderful actors who have given memorable performances in day player roles. You have been noticed! Your work matters, and it often lingers in the memory for decades.
As a casting director, I know how crucial it is to have the "right" actor in every single role. An inappropriately cast day player can slow a film down, undermine a scene, and throw the other actors in the scene off track. A film, play, or television show is about the writing, direction, and acting, but also about those standout moments. Often, when people praise a film and talk of the fantastic actors involved, they will cite a particularly memorable scene which still makes them laugh or has touched them, and often at least one actor in that scene is a day player.
A line, a few lines, or sometimes just a word can—in the right hands—paint a vivid character and become a lasting aspect of a project. Perhaps one of the most famous examples is the line "I'll have what she's having," uttered so wryly by Estelle Reiner in the deli scene of "When Harry Met Sally." It's a delicious movie moment, and it probably is, for millions of fans, shorthand for the entire film.
Sometimes actors and their representatives will look suspiciously at a day player role; a cameo role may sound a bit fancier, but it is still perceived as "small." Several years ago, I cast a beautiful film, "Twilight," directed by Robert Benton and starring Paul Newman in one of his last screen roles. We had a stellar cast and I assumed that any actor would leap at the chance to be in this production—no matter how brief the role—particularly to have the opportunity to work with Benton and Paul Newman.
I went to Los Angeles to do some casting there, and was quite surprised when several actors (and their agents) expressed a total lack of interest in auditioning for the film because the roles in question were too small. Of course, it is one's prerogative to "pass" on small roles, but I believe the chance to work with great directors, writers, and actors is invaluable. And it can be great fun, too. The most talented people tend to bring out the talents of others; everyone's game is raised.
I firmly believe that it is a creative challenge for an actor to perfectly portray a small role in a scene, and convey a world within that character. Caroline Aaron, a superlative actor, has given several unforgettable performances in day player roles, in films by Nora Ephron, Woody Allen, and Mike Nichols, as perfectly cast by Juliet Taylor. When I think of those films, I still remember Caroline's great work in them. She does leading roles, of course, but her work in smaller roles is riveting, too,
Constantin Stanislavski famously said "Remember, there are no small parts, only small actors." I don't believe there are "small" actors, but, in expert hands, a small part looms large.
If an actor feels a part is beneath them or that there isn't any value in doing it, I would urge them to consider carefully. There are many positives to be gained: the chance to work, to forge new working relationships (or enrich ones that already exist), to squeeze the juice out of a phrase or a few lines, and breathe life into a character. So really, why not do it? Take a leap, have a very good time, and perhaps you may create a moment which stays fixed in viewers' memories for much longer than you'd imagine.
Ilene Starger has been a casting director in New York and Los Angeles for nearly thirty years. She was VP of Casting for Walt Disney/Touchstone Pictures. Broadway credits include "Waiting for Godot" and "No Man's Land" (for 2013/14), "Breakfast at Tiffany's" (also London), "Marlene," "The Elephant Man," "Dance of Death," "The Diary of Anne Frank," "Dirty Blonde," "Closer" (Artios Award.) Film credits include "The Untitled Marc Lawrence Project," "Did You Hear About The Morgans?," "Pink Panther" 1 and 2, "Music and Lyrics," "Two Weeks' Notice," "Night at the Museum" (Artios Award), "The School of Rock" (Artios Award), "Sleepy Hollow," "A Simple Plan," "The Parent Trap," "First Wives' Club," "Marvin's Room, "Robin Hood: Prince of Thieves," "No Way Out." Television credits include "Witness to the Mob," "The Great Gatsby," "Earthly Possessions," "Amy and Isabelle." Ilene is a member of the Academy of Motion Picture Arts and Sciences. She is also a published poet; a suite of her poems were set to music by composer Eric Shimelonis and sung by F. Murray Abraham at Carnegie Hall. She teaches workshops on acting/auditioning, coaches actors privately, and has been a guest speaker/teacher at NYU, Hunter College, and Montclair University.
For information on workshops/coaching, visit www.facebook.com/IleneStargerCasting.