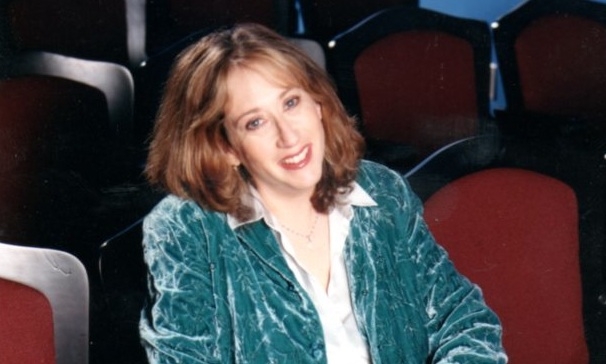 Mother's Day is a day to give flowers, chocolates, and greeting cards. Mother's Day is a day to take your mom out to a nice restaurant. But really, what mothers truly want is for their kids to be happy. They also want their kids to learn to do their own laundry, cook, and balance their own checkbooks.
But most importantly, moms want their kids to follow their passions and find success. They want them to fall in love, be true to themselves, and remember to call their mother at least once every week, and occasionally offer up a big thank you mom!
For those of us who have mothers who made our costumes, ran lines with us, and supported our dreams, we know what it is like to have our first cheerleaders and our most valued agents and managers. (And I am not talking about Mama Rose.)
The truth is every actor needs a mother who will nurture and support their dream. And if your mom isn't that kind of mama then you need to find yourself another champion mother. Actors need at least one advocate who will watch them fall down, make mistakes, and ask them for help. An actor's mother may be in the form of a biological mom, an adopted mom, a dad, a teacher, a best friend, a mate, a mentor, or even a casting director, agent, or manager.
Actors don't happen by chance. An actor's career is formed and nurtured, and without that "mom," the actor stands alone – a lot less strong and a lot more prone to fall down and not get up again. Every actor is stronger if they have a mom who is their fierest champion, a mother who also knows how to be a fly on the wall, and who knows when to back off and when to let go .
I can only imagine that my favorite American actress, Meryl Streep, must have had such a mother, and I am sure Meryl is that mom for her children now.
Give your mom a hug and happy mothers day to you all!
Heidi cast and executive produced "Ginger & Rosa." Heidi recently cast Diego Luna's feature film "Chavez," starring Michael Pena, America Ferarra, and Rosario Dawson as well as "Nina." She is currently casting Wim Wender's upcoming film, "Everything Will Be Fine," and she has cast such other notable films, as "The Artist," "Nixon, "JFK" "Natural Born Killers," and "The Joy Luck Club." She is a graduate of Barnard College and the AFI Producers Program where Heidi is now an adjunct faculty member teaching casting to second year directors. In 2010, she created of Actor Genie, which is available on iTunes and Android. The app tells actors what's casting and who's who, and it has loads of inspiring quotes and advice from well know actors, directors, writers, acting coaches, and much more.
For more information on Heidi, visit http://www.heidilevittcasting.com.