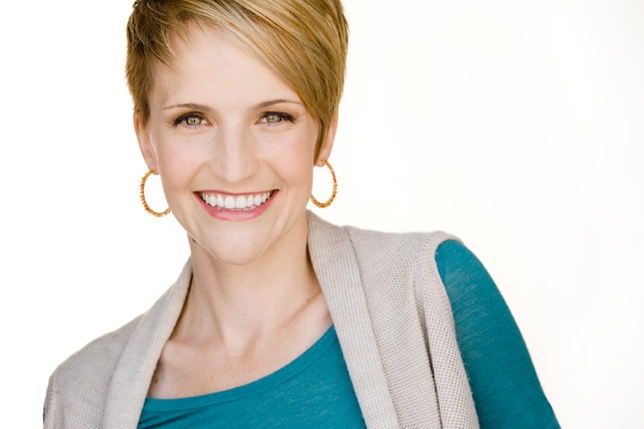 A lot of actors shy away from talking about their career goals. They believe that they must protect their dreams from the naysayers who warn them of how difficult the business and how "realistic" you must be when it comes to your career pursuits.
Other actors buy into scarcity, believing that every other actor is a competitor and if you share your resources or ideas, you just might lose your competitive edge.
What you say is what you get. If you don't say anything, you'll get nothing. If you're not willing to talk about your goals, how can you expect to bring those dreams to fruition?
So, it's time to make your goals public. Talk about your dreams and discuss your plan of action regularly. Doing so will make your dreams feel real and attainable. Plus, you'll probably gain a lot of support and new ideas from the people in your life along the way.
I am not suggesting that you run around town expressing your desires to everyone you meet on the street. Instead, I urge you to think about your goals often, so that your future vision automatically becomes a part of what you talk about and how you operate every single day. You must become comfortable enough with who you are today and where you're heading tomorrow that you can authentically speak about this journey in any circumstance.
From there, consciously work your acting endeavors into your casual conversations.
So, the next time someone asks you, "How's it going?" or "What's new with you?" you can reply with something like, "Things are moving along! My goal is to book a juicy independent film role this year, and I'm working toward that every day."
It's not about bragging or about schmoozing people. Instead, think that every time you talk about your acting goals, you anchor them more firmly into reality.
Now, you must be willing to express your desires, share your action plan, and celebrate your successes, free of expectation. Regardless of how others will perceive you or receive your goals, your dreams deserve a voice.
I have no doubt that you will encounter many naysayers and crazy-makers on your journey to acting success, but you'll also meet your future collaborators, mentors, and supporters. Trust me, it's much easier to generate the results you desire with the help of a team rather than trying to do it solo.
Here's my challenge for you. Before the day ends, share your acting goals with at least one person. Don't worry about how they will respond. This isn't about them. This is about you taking ownership of the acting empire you're building, not just dreaming about it – but talking and walking it every single day.
Dallas Travers teaches the career and life skills often left out of traditional training programs. Her book, "The Tao of Show Business," garnered five awards including first prizes at The Hollywood Book Festival, the London Festival, and the National Indie Excellence Award. Through her workshops, Dallas helps thousands of actors increase their auditions, produce their own projects, secure representation, and book roles in film, television, and on Broadway. She is a certified life coach and entrepreneur with over a decade of experience implementing marketing and mindset strategies that work.

For more information about working with Dallas, visit www.dallastravers.com.