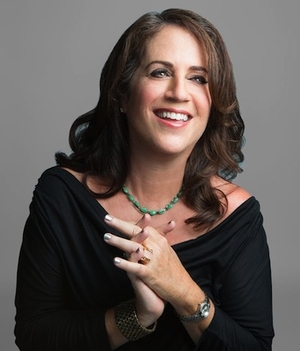 In my neverending need to connect with actors and filmmakers across the globe, I recently joined a group on Facebook called "Seattle Filmmakers and Actors." An interesting discussion thread cropped up.

The online company, Cast It Talent, had posted an open call notice in this group for 18-20 yr olds for a new feature film from a "major studio." It's free to join and submit yourself for this open call.

Almost immediately, members of the group cried foul. They thought they smelled a scam. Comments like: "With all due respect, if this is actually a casting call, why has it not come through one of the four major casting directors in Seattle?" and "Just checking as we've had some faux casting notices in the past."

Because I've used Cast It for my casting needs, as do most of the major casting directors, I tried to appease their fears by letting them know this notice was legit. I wrote, "Ain't nothing faux about it. I do searches like this all the time. Since they are looking to 'discover' people, this is a great, inexpensive, and fast way to do a LARGE initial search and cover the entire country. We then go through each and every audition, narrow things down, and usually have a smaller group do another audition. It's like a "virtual audition." Then we fly in the finalists to work with in person."

And they still kept coming! "I'm an old fart and could be behind the times, but in my humble opinion, a major studio doesn't cast this way. Sometimes they do publicity stunts and put out a notice like this but I have never seen major motion pictures cast this way. There are more than enough 18-20 year olds in Hollywood. They really don't need to search for them."

Since I'm involved with actors worldwide, I've seen a shift lately in terms of an abundance of "too-good-to-be-true" casting notices, i.e. sites that claim that if you pay their membership fee they will introduce you to casting directors and guarantee that you will book jobs, and online "classes" that guarantee fame and fortune. There's definitely a lot of opportunities to separate actors from their hard-earned money.

I was actually pretty impressed with this Seattle group whose red flags were raised by this notice. They were done getting taken advantage of by these scams and were circling the wagons.

What occurred to me from this dialogue is that there may be a true disconnect in cities outside of the major film production cities like L.A./NY/Chicago. That these actors were questioning this whole concept was very telling. As much as I was trying to educate them as to the industry standard, they still pushed back - "We like the old way!"

Since the advent of the Internet, everything is faster, more streamlined, and less expensive to do a search like this. Because everyone has a video camera, we have come to depend on actors to be proactive and be able to self-tape their initial audition. This is the industry standard these days. When I'm casting a project I get links sent to me of auditions from all over the world. And if you aren't comfortable with this technology yet, you'd better get on board or you'll be run over by the train.

When I cast "Mr. Popper's Penguins," I had an actor in mind for the role of Jim Carrey's funny assistant, Pippy. I had seen Ophelia Lovibond in "Nowhere Boy" and knew she'd be perfect for this part. It was a tough role, and we read hundreds of women across the country. I asked Ms. Lovibond to put herself on tape so that I could show my team. A total perfectionist, she got her actor friend to read with her off-camera and taped a flawless audition. My director, Mark Waters, immediately fell in love and I hooked them up on Skype so that they could "meet." Waters was "virtually" in the room with her and directed her while she had her "callback." I sent her new audition to the studio, and she was hired. All of this occurred without her ever being in the room with the creatives.

At this point, I should warn the reader that I am not advocating hiring an actor whom you've not met face-to-face. This casting situation above was unique and the fact that Lovibond had already established herself by doing several films assured us that she was a consummate professional. As much as I love technology, I'm still an old-school gal and along with seeing your work, I need to get a personal "hit" off of you by meeting you in person.

There are thousands of actors in Los Angeles that would meet this casting description for the open call, but when we're on the search to discover someone, we want to actually look under every rock, shake the trees as it were, and truly find someone new. The technology we're using to have the actor self-tape is merely a tool to reach a much wider audience.
Actors nowadays are so much more in control of their destiny by all of these tools. When I started out in casting, actors were literally waiting for their phone to ring and waiting for their agents to call them with an audition. Now, an actor in the middle of the country can learn how to self-tape their audition and be more in control of the final product that they're sending out. If you're all thumbs about this, I'm sure you know at least five people who can help you set things up and all you have to do is study your lines, make some great character choices, and do your audition like you'd normally do - except this time you can do it over and over (and over again) until you get it right and then send it to me!
Known for her work in film and television, Casting Director Marci Liroff has worked with some of the most successful directors in the world such as Steven Spielberg, Ridley Scott, Mark Waters, Christopher Nolan, Brad Bird, and Herbert Ross. While working at Fenton-Feinberg Casting, she, along with Mike Fenton, cast such films as "A Christmas Story," "Poltergeist," "E.T. – The Extra Terrestrial," "Indiana Jones and the Temple of Doom," and "Blade Runner." After establishing her own casting company in 1983, Liroff cast "Footloose," "St. Elmo's Fire," "Pretty in Pink," "The Iron Giant," "The Spitfire Grill," "Untamed Heart," "Freaky Friday," "Mean Girls," "Ghosts of Girlfriends Past," "Mr. Popper's Penguins" and the upcoming "The Sublime and Beautiful," which she produced as well.
Liroff is also an acting coach, and her three-night Audition Bootcamp has empowered actors to view the audition process in a new light. The class spawned a DVD, which features the highlights of the Audition Bootcamp classes.
Visit Liroff online at marciliroff.com, follow her on Twitter @marciliroff and Facebook, and watch her advice videos on YouTube. She also blogs on her Bloggity Blog.