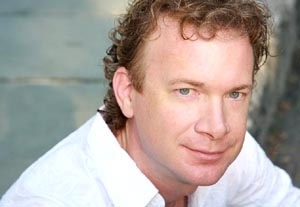 What was your first role as an actor?
Were you a chorus member in a school musical? Were you costumed in a cardboard carpet roll representing an elm in a grade school pageant? Did you find yourself running towards the glowing circle of a spotlight's beam? Or were you dragged, like me, unwilling, shy, and scared to place yourself before the public?
However you evolved into an actor, your journey was soon propelled by a simple four-letter word: Love. Passion births idealism. Grasping firmly onto that fascination invokes our individual desires for success.
And with idealism, like the early romances of our youth, comes expectations of how things will be.
We see golden auras in each pursuit. Flaws are diminished by our doting on the excitement of the positives. Sondheim reflected, "Everything was possible and nothing made sense," when he wrote of elders reminiscing upon youthful aspirations in the musical "Follies."
Holding onto that initial wonderment of freedom is the greatest challenge to an actor. Lose your idealism and you lose yourself. Game over.
Idealism is both a burden and an asset on our journeys as artists. We must lug the load of enthusiasm upon our backs when the trail rises. And we ride idealism's joys on leveling plains and gentle rolling downgrades. The latter is the easier. The struggle to haul idealism over forbidding pathways is the swiftest and most destructive potential to ending one's travels.
Dismissive civilians, unsupportive family and friends, and criticizing peers often weigh down our idealism by loading on our backs disparaging comments, such as, "What've I seen you in lately?" "How come you don't have an agent?" "Why don't you have a better agent?" "Why aren't you famous?" "When will you grow up and get a real life?"
I endured those doubts dropped upon me when I was an actor. I still hear similar ones in my current work as an author, director, and casting director. But mostly the damaging comments that lead to self-despair come not from others but from within ourselves. Thoughts like, "What is my career?" "Where am I going?" "How much longer until I reach…wait…what am I reaching for?" "Do I know? I think so. But my sight is sometimes blurred by a blizzard of doubt."
Doubt kills idealism. You must murder the assailing dissent before it murders your dreams. Kill the doubt. To keep your idealism alive—that joy you had when first beginning your career—you must cease thoughts, words, and actions that plot to annihilate your wonder for obtaining your goals.
If any of us are to succeed, we must stop and recall during times of doubt why we first began our journey. What was the lighted joy that sparked our imagination so that we could see ourselves forward beyond perceived limitations? You need to shield that light close to you. Nurture its wick. Protect the flame from crosswinds that threaten to extinguish its glow. Once the light puffs out, leaving a thin tendril of gray, trailing there's little chance of a rekindle. The flame may flicker during gales of despair. It's then that idealism's glow must be most guarded.
Often I've been battered by professional and personal tragedies. And with each new assault that leaves me nearly in fetal position, I sort through the dark doubts and discover a tiny light flickering its glow upon a thought, "You haven't discovered any other choices that bring you the same happiness. Get up. Push forward. And find the fourteen-year-old you who was pulled unwillingly onto the stage and found a home." That adolescent's discovery was and remains my idealism.
What's yours?
No one else but you will lantern the light that is your idealism.
Paul Russell's career as a casting director, director, acting teacher, and former actor has spanned nearly thirty years. He has worked on projects for major film studios, television networks, and Broadway. Paul has taught the business of acting and audition technique at NYU and has spoken at universities including Yale, Temple, and the University of the Arts. He writes a column for Backstage and is the author of "ACTING: Make It Your Business – How to Avoid Mistakes and Achieve Success as a Working Actor." For more information, please visit www.PaulRussell.net.