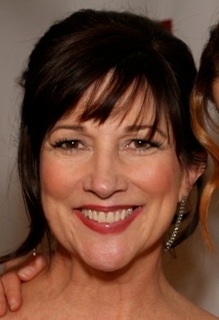 A strikingly beautiful, stunningly talented actor who I have worked with for years, came to me with a conundrum. After countless roles that she has dazzled in, why was she now on a streak of having little to do, other than watch paint dry? Every audition room she entered, eventually led to a resounding "Thank you. No."
"Awwww, she's a working actor, and now she's whining!" you might say, or you might say, "I know just how she feels." No matter which rung you're on on the ladder of success, chances are you've experienced this feeling, or you will shortly. It's the nature of this beast we call the acting business.
We are sometimes so busy counting every victory or defeat that we lose sight of what actually gets us there. We tend to trap ourselves in an emotional mindset that is focused only on success and outcome. We have to book the role! We spend the money that we haven't even made yet. We plan on clearing our calendars for the shoot date! Cancel the vacation or trip to see family and friends. Whew! Stop the whirlwind!
Let's breathe and refocus. What would happen if you put aside the idea of focusing on the outcome, and instead, focused only on the task at hand. How would you treat the next audition if you knew there was no money or measure of success involved? You'd probably enter that audition room and have the time of your life! Remember when acting was FUN?! You would simply revel in the joy of being that character.
When you do that, magic happens. So, leave your ego outside the door. Resist thinking about the potential outcome of this audition. Bask in the joy of living in the character for the 10 minutes that you have in that room. Forget about guessing the correct answer to "What do they want?" Give casting your version of that character. Give them your version of magic. And play! Play with absolute abandonment! Just like the days when acting was fun.
Warner Loughlin is the founder of Warner Loughlin Studios, a Los Angeles based acting studio. The technique created by Ms. Loughlin specifically for film and television, and now used by many Broadway actors, is widely regarded as the most effective and powerful technique of our generation. The Studio is home to many Oscar, Emmy, Golden Globe and Tony award nominees and winners and series regulars, including Amy Adams, Ryan Reynolds, Zooey Deschanel, Matt Bomer ("White Collar"), Ginnifer Goodwin ("Once Upon A Time"), Sarah Rafferty ("Suits"), Sanaa Lathan ("Boss"), Nikki DeLoach (Awkward) and countless others.
Learn more about Warner and her Studio by visiting www.warnerloughlin.com, like her on Facebook and follow her on Twitter.