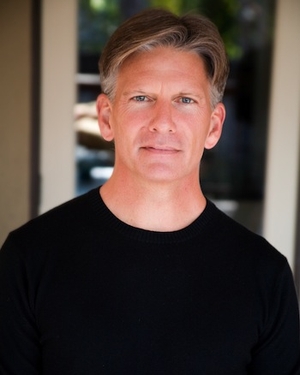 As a teacher, I believe it's essential to stay current. Over the years that I've been teaching, many things about casting have changed: cold reading mostly becoming a thing of the past; most auditions are being taped; self-taping became a thing; and there is less contact with the people who will actually be hiring you, etc. While the basic tenets of the technique I teach haven't changed, I have made the adjustments that I feel are necessary to make it the most relevant preparation system for today's market.
One of the most important—and fun—ways that I keep on top of things is by having monthly meetings—OK usually lunches—with my casting director and producer friends. Since they know that I teach, they are very open in telling me what's going on behind the scenes. They tell me what the actors who are booking are doing right, as well as share what actors who aren't booking are doing wrong. They then hold me responsible for fixing the bad habits of all actors so they have more and better choices for their projects! I remind them that because I teach small classes this may take awhile, but I do make sure that those I teach get the benefit of the very valuable insights and information that my "co-teachers" share with me.
Here's just one example of something that one of the casting people said that was very profound in its simplicity and helpful to my actors. She said that many times when she is in the middle of a session of actors who aren't doing anything for her, she wants to yell in frustration at all of them, "I already know that!"
I think that is absolutely perfect and paints a very clear picture of what the actors reading for her are—or more to the point—aren't doing. What you need to be doing is showing the people in the room what you have to add to words on the page, not just that you can spit back the words with some inflection or random emotions. That's not an audition; it's just a recitation. It doesn't illuminate anything they don't already know. And it happens a lot.
Your job is to show them what they don't know. Show them the present moment connectedness that grows out of strong, resonant choices. Show that you have the ability to make those choices personal by exploring the color, temperature, and texture of each choice so that the audition has the intimate feeling of a person revealing themselves, and all they have to offer, moment by moment. Show them you have the skill to make the words so much your own that they feel like they are hearing them for the very first time.
Preparing your audition to this high standard shows the people in the room that you are the actor with the most to add to the role—the actor who embodies the role. These are the positive qualities we love to discuss at our meetings. They are the ones that excite us and make us all glad that we do what we do—and what my casting and producer pals not so subtly insist that I teach!
Ask yourself the next time you're preparing an audition: Is it just going to be a rehashing of what is already known and make the casting person want to scream "I already know that"? Or is it going to be a fascinating journey into the unknown that will make them gratefully say, "Now I know what this role can be and now I know who is going to play it."
Craig Wallace is the creator and award-winning teacher of The Wallace Audition Technique, an audition preparation system that he developed based on his years of experience as a studio executive, talent agent and casting consultant. In his 14 years of teaching, he has seen the careers of hundreds of his students take off. He is also the author of the best-selling book, "The Best of You – Winning Auditions Your Way."
Craig is currently teaching his audition technique classes and his Meditation for Actors classes in Santa Monica, CA. For more information visit www.wallaceauditiontechnique.com.
You can follow Craig on Twitter @craigteach and like him on Facebook.