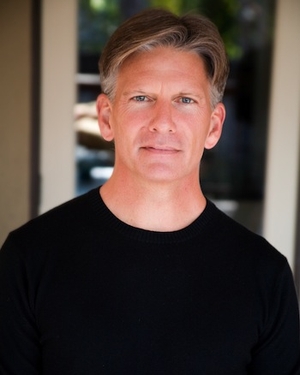 My father wasn't the type who ever told me how to live my life or who offered a lot of advice. We didn't have what you'd call a "TV Dad" relationship. That's why the one piece of advice he did give me resonated so strongly: "Always work for yourself."
This advice was given mostly because he felt stifled by his many years of working for a large company with little satisfaction, and he wanted to spare me that particular misery.
When I got out of school, I stumbled through a number of jobs, many in the entertainment industry. They ranged from awful to really good. I had some fancy titles and big offices along the way, but I never stopped hearing my father's voice and was always vaguely dissatisfied, no matter how big of a deal the job was.
Everything changed one night when I was asked to speak at a college on the "business of the business." I thought I wouldn't have enough to say to fill 10 minutes much less three hours, but when I got up in front of the crowd, I realized that everything had been leading to that moment. All of the jobs I had worked over the years had given me the knowledge to be able to answer every question that I was asked. I could have talked all night long, and I realized then that what I was truly meant to do was share all of this knowledge. I was meant go out on my own and teach.
I didn't start right away though. One of the other things my father was very clear about was that if I ever did go into business for myself—"hang my shingle out" was how he put it—I had to make sure that I was an expert at what I did and that my business would make a worthwhile contribution. So I poured over my notes from past jobs, talked to hundreds of my casting, agent, producer, actor, director, and studio friends and contacts to get their input, and even took classes that I thought would make me a better teacher. Then and only then did I "hang out my shingle."
That was 16 years ago, and I've never taken one moment of that time for granted. Growing and adapting my business and improving myself as a teacher is my passion, and I live in a constant state of appreciation that I get to do this.
You see, I got to do what my father never felt he could; I got to find a way out of the corporate world, and by doing so I found a way into my heart.
This can also be true for you. You are in business for yourselves; your shingle has your name on it and the title "Artist." You have to be all in with your business every moment of every day. It's okay to be just good if this is only a hobby to you. But if it's your business, you can't settle for anything less that being the very best you can be. When it's just you, the work never stops—believe me, I know that. But when it's your work and you love it, the joy is never far behind. This is your shot at having your very own business, and it won't succeed just because you say it will or think it should. It will succeed only if you keep creating, expanding, studying, asking, embracing, solving, grinding and flying until the name on your shingle becomes synonymous with greatness and you have truly earned the tile of "artist."
My father died last week. When I was standing by his grave, I felt a mix of the hundred or so emotions one feels at those moments. But primarily, I felt gratitude. Gratitude for his life, gratitude for giving me my life, and, most of all, gratitude for giving me the one piece of advice that allows me to live my life so freely and so joyfully
Work for yourself. It turns out that was more than enough.
Craig Wallace is the creator and award-winning teacher of The Wallace Audition Technique, an audition preparation system that he developed based on his years of experience as a studio executive, talent agent and casting consultant. In his 14 years of teaching, he has seen the careers of hundreds of his students take off. He is also the author of the best-selling book, "The Best of You – Winning Auditions Your Way."
Craig is currently teaching his audition technique classes and his Meditation for Actors classes in Santa Monica, CA. For more information visit www.wallaceauditiontechnique.com.
You can follow Craig on Twitter @craigteach and like him on Facebook.