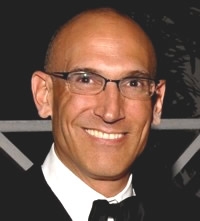 Natalie Portman was 11 when she auditioned for the leading role in "The Professional." She had no real acting training whatsoever. She was, after all, only a little girl, but with a strong desire and determination to be an actor. The scene when Leon, the hit-man neighbor, begrudgingly allows her into his apartment, rather than seeing her murdered with the rest of her family next door, is extremely emotional and intense. Right before the audition began, Luc Besson, the director, suggested that Natalie imagine her own family killed in this horrific way. In seconds, she was weeping uncontrollably, but not so uncontrollably as to not be able to play the scene. Her audition was mesmerizing, the kind of audition that takes your breath away.
I just recently heard Jennifer Lawrence tell David Letterman, "No," when he asked if she had any formal training. She said, as a kid, she was an expert liar, able to convince everyone that something she fabricated was true.
Although neither had any formal training, they did (and do!) have something most of us sadly lose: the ability to pretend ("lie") and make believe with total, reckless abandon. "Let's be a space aliens invading Earth!" "Let's be Cops and Robbers!" or "Cowboys and Indians" or "Mommy and Daddy with a new baby" or Doctor and Patient."
Did you ever devote time to declaring your "motivation" in these games? These improvised scenarios? Did you concern yourself with what "obstacles" you might need to overcome? Or what "actions" you needed to take to achieve "objectives"? No! You just played, pretended, and behaved completely unselfconsciously. Not self-aware in the least. Tightrope walking without a net. Without any concern for a determined outcome. Reckless abandon!
I would never discourage any aspiring actors from seeking some type of formal training (especially if they plan on acting in plays). But technique is the parachute you employ when you're not working instinctively. At the risk of sounding like the motivational speaker, Tony Robbins, or self-help guru, Deepak Chopra, you would be wise remember how empowering the use of play, and make believe can be in your acting.
Todd Thaler is a casting director, acting teacher, and private on-camera audition coach. In addition to casting, he is currently teaching at NYU/Tisch, Brooklyn College, and the Atlantic Theater Acting School. His credits include: Luc Besson's "The Professional," Todd Field's "Little Children," Sidney Lumet's "Running on Empty," Ed Harris' directorial debut "Pollock," Barbra Streisand's "The Mirror Has Two Faces," John McNaughton's "Mad Dog and Glory," Gavin O'Connor's "Tumbleweeds," John Turturro's "Mac, Illuminata, Romance & Cigarettes" and "Fading Gigolo," James Mangold's "Heavy" and "Cop Land," and Wayne Wang's "Because of Winn-Dixie" and "Maid in Manhattan." For television, TBS' "Are We There Yet?," ABC's "Wonderland," and NBC's "Ed," for which he was nominated for the Emmy Award.
Visit his website at toddthaler.com and follow him on Twitter @toddthaler.