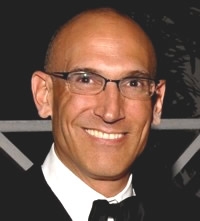 Remember all those times when acting teachers asked you to define your type in some meaningful way? Or the times when you yourself felt the need to know what your type is and how to communicate it to anyone who might ask? My opinion: Forget it. Most serious actors I know would love to play as wide a range of parts as is humanly possible, and do not want to be limited by "type." If anything, you should hope we're willing to cast AGAINST type!
My dear friend, John Turturro, made his mark playing the monstrous, brutal, savage beast Danny in John Patrick Shanley's "Danny and the Deep Blue Sea." From that very early performance, John got plenty of work as dark, intense, brutal "types" ("Five Corners," "Do The Right Thing") but demanded his agent submit him for comedies as well. He was fortunate to book "Gung Ho," a balls-out, homage to the Marx Brothers, and seeing the film, made it possible for the Coen Brothers to envision him playing the title character in "Barton Fink"! Fortunately, he's always been able to play a broad spectrum of roles.
Yes, your early work may tend to be similar and "define" you. Let's say that so far you've only gotten to play dramatic, serious roles. But, miraculously, you audition for and book the really funny, ditzy, goofy friend and you nail it! Stellar reviews flood in. Agents and managers come to see you, want to represent you, and submit you for the really funny ditzy goofy parts, and casting directors want to audition you for the really funny ditzy goofy friend part and so on and so forth. Suddenly your "type" was defined by your work, and not by you at all. This is not to say you shouldn't have a good sense of what your "wheelhouse" is. Like in cards, always lead with your strong suit.
I suggest you think about this in more constructive, expansive way. Make yourself a list of actors you admire whose roles you would have booked had you auditioned for it! Don't limit yourself by age either. Consider actors younger than you imagining you could have done that part when you were that age. Consider actors older whose roles you could have played if you were that old. Let's say an agent asks, "So, what's your type?" Instead of saying I'm the "dumb blonde" or "preppy jock" or "best friend" or "aristocratic intellectual" or "crack whore" or "psycho killer," you say you really admire the career of (insert name(s)here) who inspires you, and whose career you can see yourself having.
Todd Thaler is a casting director, acting teacher, and private on-camera audition coach. In addition to casting, he is currently teaching at NYU/Tisch, Brooklyn College, and the Atlantic Theater Acting School. His credits include: Luc Besson's "The Professional," Todd Field's "Little Children," Sidney Lumet's "Running on Empty," Ed Harris' directorial debut "Pollock," Barbra Streisand's "The Mirror Has Two Faces," John McNaughton's "Mad Dog and Glory," Gavin O'Connor's "Tumbleweeds," John Turturro's "Mac, Illuminata, Romance & Cigarettes" and "Fading Gigolo," James Mangold's "Heavy" and "Cop Land," and Wayne Wang's "Because of Winn-Dixie" and "Maid in Manhattan." For television, TBS' "Are We There Yet?," ABC's "Wonderland," and NBC's "Ed," for which he was nominated for the Emmy Award.
Visit his website at toddthaler.com and follow him on Twitter @toddthaler.