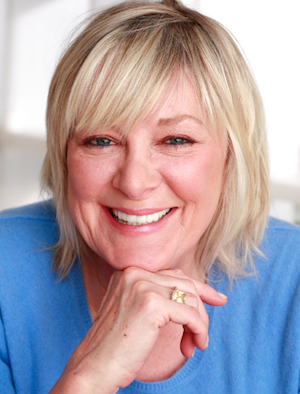 The meaning of a work in progress is "a yet incomplete artistic, theatrical, or musical work, often made available for public viewing or listening."
A major obstacle to becoming a successful working actor is the belief that you're done. Once you've trained (or graduated from a drama program), gotten a headshot, a résumé, some clips from student or indie films for your demo reel, and a website...now, it's time to get an agent and book work. Nothing else has to be done. Right?
Wrong. The reality is you are never done. An acting career—or any other in the arts—is a constantly- moving-forward experience. As you get work-play roles on TV, and in film and theater, you improve, develop, and perfect your product—you.
You're not an object on a shelf—canned goods, frozen and packaged. You're vital and mutable all the time. That means you have to update your tools. It's a never-ending process and that's good. Would you want to be playing the roles at 40 that you did at 20? No! Or working with beginners instead of a-list stars? Of course not. You want to go forward.
Progress means you keep moving forward. It's a journey full of surprises and the unexpected. You may have wanted to appear on Broadway in a musical but suddenly find yourself working on an action adventure film as a pirate or spy, or playing a vampire on a primetime series! It's totally fun and unexpected. You never really know where your career will take you!
Progress also means that there's no time limit or deadline to getting "there." "There" meaning starring in a film or whatever you deem is success. By seeing yourself as an artistic work in progress, you'll relax into the process, meaning less stress, less worry, and less self-judgement.
There's also the ebb and flow of down time between roles or jobs in a freelance career. Even top stars take time off or don't have roles offered to them consistently. What do you do then? Go back to the concept of development and accept the reality of being a freelancer. You don't have to be working constantly to be considered successful. During down time is the perfect opportunity to do three things:
1. Find activities, hobbies, sports, and other interests that will also develop your skills. I learned scuba diving, sky diving, and sailing—all of which came in handy for an action adventure film I shot.
2. Travel, learn about other cultures—especially languages—you might use to be cast in the next role. After spending time in Japan, I then booked a voiceover job with a Japanese accent. Same for a Swedish role in a commercial. Returning from a summer in France, I was cast as the French prime minister's wife on a TV series. After being on an archeological dig in Turkey, I was cast as a professor who was lecturing on archeology...in a network coffee commercial! (I adlibbed most of the audition from what I had just experienced).
3. Create your own projects. You may not be a writer (neither was I), but I started with a short story, then a small film. Eventually with creative writing classes and workshops along the way, I now have several series, films, and projects I'm developing. Recycle your bread and butter job experiences (dog walking, nannying) into a short film. A Web series might be a good place to start, as they're short and easier to film. Find a partner who can help you write, structure, pitch, and sell your project.
The key to being a really successful working actor at the top of your game is to keep going, learning, experiencing, and developing in all areas of your life. Mostly, it's a mindset of your own. Acting classes are necessary at the beginning of your career and to brush up if you've been away or out of the business for some time, but study life and everything you can along the way. It'll make you more marketable, more bookable, more interesting, and a far better actor.
Like this advice? Check out more from our Backstage Experts!
Gwyn Gilliss is an acting coach and Backstage Expert. For more information, check out Gilliss'full bio!