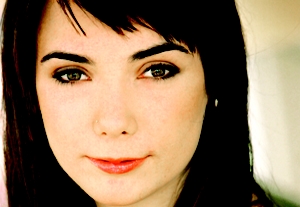 After graduating from Fordham University last year, Aisling Quinn relocated from Boston to the New York theater scene. She took a few months to get situated and then began auditioning in March of this year. In April, she saw a casting notice in Back Stage for a staged reading of "The Day the Music Died," a musical based on Don McLean's song "American Pie." Quinn sent in her submission and ended up landing the role of Katie, the no-nonsense best friend of the main character. It was her first professional New York show.
Quinn says she was caught off-guard when she showed up for her audition time, because GST Visions, the theater company behind the project, was seeing people two at a time and she "had to audition in front of another person, which was a little nerve-racking." She had a trump card, however: The producers had requested that performers prepare 16 bars of an uptempo pop/rock song, and Quinn selected a relatively unknown piece, "Pounding," by the English alt-rock band Doves. Performing something a little different, she believes, helped her "stand out from the people who were singing musical theater–type songs."
Shelley Stoltz, a founding member of GST Visions and the reading's director, agrees with this assessment. "We were looking for an actress who would be able to handle the role vocally," she says. Quinn's "audition, a cold vocalization and scene reading, proved she could." Stoltz adds that Quinn was a pleasure to work with, noting that she was "very responsible, very reliable…she was able to react very well to direction."
This was the first staged reading Quinn had ever participated in, and she found the rehearsal process quite different from that of a regular show. The schedule spanned a month and a half, averaging about two rehearsals a week. "With a reading, you have a lot less time to flesh together characters and plots and music," she says. "But it is exhilarating to create a character no one has seen before and to be a part of the collaborative process of a new musical."
Prior to her New York move, Quinn was active in theater in the Boston area, acting in plays and musicals. Comparing the two cities' theater scenes, she says auditions in Boston were "a lot more condensed" and she learned of them by word of mouth, as she was familiar with many of the companies and their seasons. Back Stage, she claims, helped prevent her from becoming overwhelmed by the sheer volume of casting notices and theaters in New York and assisted her in finding roles that best fit her.
Although she intends to continue performing on stage, Quinn admits to looking forward to exploring the world of sitcoms in the future, as well as commercials. And the future looks promising: Since she was cast in "The Day the Music Died," her audition rate has almost doubled.
Has Back Stage helped you get cast in the past year? We'd love to tell your story. Be in the weekly column by emailing casting@backstage.com for New York or bswcasting@backstage.com for Los Angeles with "I Got the Part" in the subject line.