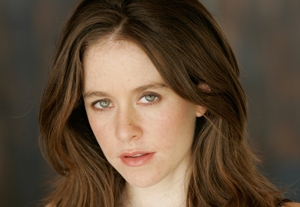 In Hollywood, connections can be an important factor in furthering an acting career. For Alejandra Gollas, a casting notice in Back Stage provided her with the connections she needed to book the lead in a SAG short film.
Gollas saw a casting notice for "Self Storage," an ultra-low-budget web series, in her weekly issue of Back Stage. Intrigued by the character of Shine, who was "very secretive, [with] lots of layers," Gollas wanted to find out what motivated Shine. After submitting for the role, she received the sides and began preparing to audition for the challenging part, which required her to speak in multiple languages. Although Gollas is bilingual, she had to prepare in other languages, including Italian and French. Unfortunately, the budget on the project fell through, and the series wasn't shot.
But Gollas' hard work wasn't a waste. Several months later "Self Storage" writer-producer Mike Roby contacted Gollas with an offer for another project -- a short called "Absolution," in which she would play the only role. Roby says he wrote it with Gollas in mind, based on the strength of her previous work. "Alejandra has that rare gift directors look for in an actor, the ability to step out of their own skin and, with little or no instruction, find the rare moment of a scene," he says.
The whole experience was an exceptional one for Gollas, who was cast from her resume and reel alone. Gollas did not have to audition for either role, and she says that to be handed a monologue like the one in "Absolution" that was so clear in terms of emotions, honesty, sincerity, and truthfulness was like a dream come true. Working with Roby was amazing: "He was a very, very respectful director and sort of let me do my own thing, but at the same time he guided me in a very sweet manner to achieve what we achieved," Gollas says.
Gollas had some discussions with Roby prior to shooting, but the majority of the rehearsing consisted of shooting the monologue over and over. Gollas feels that because she was exhausted from doing the monologue so many times, for her later takes there were no emotional barriers and she wasn't thinking as much -- she was just as drained as the character. Roby says, "It is basically a nine-minute soliloquy, very tough stuff to pull off, and Alejandra gave me seven flawless takes straight through."
Gollas began her career in Mexico and continues to do work there, despite relocating to L.A. Because Gollas doesn't fit neatly into a box, she isn't often typecast. Although it sometimes is more challenging to book roles because casting directors don't know where to put her, her unusual look helps her to get the edgy, alternative characters that she loves.
Has Back Stage helped you get cast in the past year? We'd love to tell your story. Be in the weekly column by emailing casting@backstage.com for New York or bswcasting@backstage.com for Los Angeles with "I Got the Part" in the subject line.