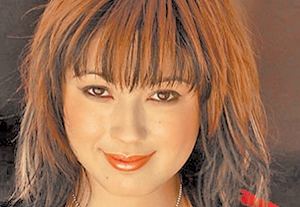 In 2009, Christmas came early for Alex Chester, who fulfilled a longtime dream when she booked the role of Punky Who in the Los Angeles production of "How the Grinch Stole Christmas," at the Pantages Theatre in Hollywood. Chester, a native of Long Beach, Calif., and a student at Cal State Long Beach, had always dreamed of appearing at the Pantages. "I grew up seeing shows there," she says. "It was just so amazing to be [working] at the Pantages, I actually kind of cried when I got the part."
After reading about the audition in Back Stage, Chester attended the open call, which proved to be quite demanding. "They were looking for adults to play children," she says. "We did a dance combination—more like very stylized movement—and they wanted to see how kidlike we could be. Then I sang 16 bars, and they were like, 'Okay, now do that song 20 times faster and be as crazy as you can be.' "
Chester garnered a callback, which consisted of more dancing, singing, running around, and generally acting like crazy kids on a sugar rush in front of the full creative team: the producers, director, choreographer, assistant director, assistant choreographer, and casting. "It was a big dance call and a big vocal call, and we just basically whittled it down," says director Matt August. "They had to be youthful and interesting and weird and funny as possible [and] sing like angels."
Chester felt the pressure. "It was a little nerve-racking," she says. "It's pretty much the Broadway production out here in L.A., but they were really good at putting us at ease. The choreographer, Bob Richard, was very hands-on. It was by far the most interesting and fun audition I've been at. You just had to be silly, and it was great." Recalls August, "Alex actually did, like, a full stage hand-walk all the way across the room. That certainly made an impression on everybody."
The real work began after she booked the role. Rehearsals were from 10 a.m. to 5 p.m., Monday through Saturday, and during tech week they were from 1 p.m. to 10:30 p.m. "It was pretty intense," says Chester. "I think we were scheduled anywhere from 10 to 14 shows a week. And we had one four-show day. It was quite a workout. We were always constantly moving in the show."
Chester's previous experience in Disneyland's "Aladdin" show helped: "I'm used to four shows every day, so at least I had that to help me. Otherwise I probably would've been on the floor." Working with a double cast—two sets of children—and operating hand puppets also added to the workload. "Each cast had their own personalities and kind of had their own thing they would do," she says. "For puppet hill, we were crammed into this semicircle set piece, each with our own monitor. It was kind of awkward trying to get the puppets to look very lifelike and animated."
"The show is technically complex," says August. "Puppet hill is just one of the huge technically complex moments." But the director was thrilled with the results: "This was a terrific company to work with. It was great to do it in L.A., where we could bring a little bit of snow to the kids, even if it's just for a moment."
As for Chester, she plans to keep auditioning, setting her sights on television while finishing her degree in theater. "I really want to own my own theater company; that's primarily why I'm going to school," she says. And her advice for fellow actors? "If this is what you want, then just keep plugging away, because you never know what will happen."
For more on Chester, visit www.alexchester.com. Has Back Stage helped you get cast in the past year?  We'd love to tell your story. Be in the weekly column by emailing casting@backstage.com for New York or bswcasting@backstage.com for Los Angeles with "I Got the Part" in the subject line.