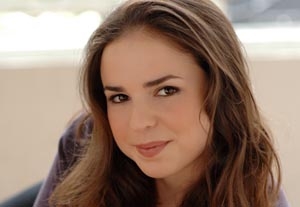 Twenty-year-old nonunion actor Brenne Rimberg needed to stand out at the crowded open casting call for Troika Entertainment's 2011–12 national tour of "Fiddler on the Roof," which she read about in a Back Stage casting notice last April. She hoped to get cast as Shprintze, one of Tevye's five daughters.

"Right off the bat, Brenne was so authentic to the show," says Heather Hurst, casting assistant at Clemmons/Dewing Casting. "She walked in wearing her prairie skirt and her little Keds and socks. She looked like she had just walked out of Anatevka, but not in a costume, like that's just who she is."

Half an hour before the doors opened at 10 a.m., however, there were already 250 actors in line. By the time Rimberg was called in to sing, the length of her audition slot had been cut dramatically. Instead of 32 bars of her song, she would have only eight bars to show the casting directors what they were looking for.

But Rimberg was not discouraged. She had worked hard all week to carefully prepare one of her favorite songs—"Much More" from "The Fantasticks"—and was genuinely excited to perform it, if only for a brief moment. "The way I approached it was, this is my eight bars," she says. "This is my space for five seconds of music, and I get to do what I love to do."

Casting director Joy Dewing says that when casting the role of Shprintze, she looks for a fantastic actor who reads very young. She must be a strong mover who can sing very well in the style of traditional musical theater. In Rimberg, Dewing says, she immediately felt she had found someone with the necessary "solid grasp on the period and style of the piece—czarist Russian Jews, peasants, and the early 20th century."

"The role of Shprintze is very specific," Dewing adds, "because this actress has to believably play a child and also understudy the very challenging role of Chava," Tevye's middle daughter.

"It's something that people don't realize we are constantly thinking of," says Hurst. "Yes, we need to find a perfect Shprintze, but we have to find a Shprintze that can cover Chava."

Since 2009, Rimberg has been a student at New York University's Tisch School of the Arts, where she is earning a BFA at the Stella Adler Studio of Acting. She has already landed roles in regional productions, short films, and television spots.

Rehearsals for "Fiddler" began in September, and the tour started in late October. "I officially took a leave of absence from school," Rimberg says, "and it was a bit terrifying. Did I make the right decision? It's starting a new adventure, and that's a little bit scary, but I know I did."

Has Back Stage helped you get cast in the past year? We'd love to tell your story. Be in the weekly column by emailing casting@backstage.com for New York or bswcasting@backstage.com for Los Angeles with "I Got the Part" in the subject line.