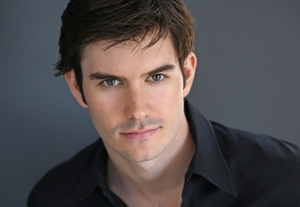 Every week without fail, actor Brett Jeffry plops down at his local coffee shop with the latest issue of Back Stage to pore over the week's new notices. A Screen Actors Guild member with representation and a leading credit in a wildly popular, major-label music video (Kings of Leon's "Pyro"), Jeffry is keen to say that he still looks to these pages for his next potential gig. "I subscribe to the idea that even when you get an agent, you still have to hustle," he says. "You still have to find work."

This past December, Jeffry came across a notice for "Tribe," a short film set 15 years after the collapse of civilization. He immediately gravitated toward the character of Patrick, a strange, half-feral drifter whose unexpected arrival tests the limits of trust in an isolated family unit. "I don't know if it was my Colorado roots, but something about the idea of being a wild man and surviving the elements drew me in," he recalls. "It was this extreme story, in extreme conditions -- something about the rawness of it was just calling me."

"Tribe" director Adam Besheer says he wrote the character as a bit of an open book and wasn't quite sure what people were going to bring to him. For the audition, the director supplied Jeffry with a scene wherein Patrick is being tied up in a shed in the middle of a brutally cold night -- about as far from the overhead fluorescents of a rented rehearsal space as one can get. "When Brett came in, we basically shook hands and then he crouched down in the corner, put his hands on his head and started heaving," Besheer says. "Because he was one of the first people we saw, I was like, 'Who the hell is this guy?' He just launched into it and was willing to put something forward, something that I think a lot of the people who came in after him weren't willing or able to do. It was only the first day, but we all looked at each other and said, 'This is the guy for the part.' "

Nailing the character's physicality was especially important for Jeffry, who has increasingly found that concentrating on those dynamics has helped him with auditions. "Sometimes you get in there and you worry about not moving too much or being too 'big,' especially with film, but for this audition I totally went with my instinct," he says. "I thought if they want me to change it or do it differently, then that's fine." A few days after the audition, Jeffry was informed by producers that the role of Patrick was his for the taking, and he readied himself for a tight February shoot in the frozen landscapes of Cranberry Lake, N.Y., an hour south of the Canadian border.

Jeffry and Besheer candidly recount that "Tribe" was not an easy shoot due to long hours and frigid conditions, but both are immensely grateful for the experience and humbled by the grandeur of the natural surroundings. "You really have to get out of New York City to see nature on that scale," says Besheer. "Hopefully it translates into the film," seconds an enthusiastic Jeffry. "From the footage I've seen so far, it looks amazing, and if it builds into something bigger, I hope I'm lucky to be a part of it."

Jeffry can be contacted via www.brettjeffry.com. For more info on "Tribe," visit www.facebook.com/tribeshortfilm.

Has Back Stage helped you get cast in the past year? We'd love to tell your story. Be in the weekly column by emailing casting@backstage.com for New York or bswcasting@backstage.com for Los Angeles with "I Got the Part" in the subject line.