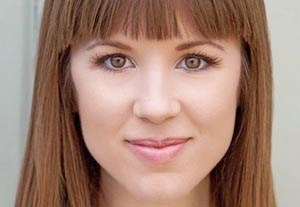 When Missouri transplant Bridgette Bassa spied the casting notice for "Indestructible," one thing stood out to her: It was for writer-director Daniel Myrick of "The Blair Witch Project."
Myrick is a longtime fan of using Back Stage when casting. "We got a great response," he says. "Back Stage has always been the go-to place for us." Bassa, a recent subscriber to Back Stage, says, "I've been on other websites, and I actually have to say I really like Back Stage more and I appreciate it more. There's been more traffic than there has been with the other websites for me."
Myrick describes "Indestructible" as "a slightly different take on a superhero genre, taking kind of the 'Blair Witch' approach." He intends to start as a Web series, flying under the radar and building a mythology around it with YouTube videos feeding the overall narrative of the story, which revolves around Kurt: a young guy who discovers that a disorder he has been taking medication to control enables him to heal very quickly and possess great strength. "I thought it would be an interesting kind of exploration of somebody that has this extraordinary gift but is not prepared to deal with it," says Myrick.
Bassa is cast as Lizzy, Kurt's longtime girlfriend. Of the audition, Bassa recalls, "I was there for two hours. We did six scenes of improvisation after the initial read of the sides." Myrick tends to audition many actors and likes using an improv approach. He says, "I value the actor's creativity and their instincts, so I look for people that have the right personality and look and chemistry—which is pretty standard—but at the same time they need to have real improv chops, which is kind of a different part of the brain." According to Myrick, Bassa nailed the audition: "She not only understood what was on the paper but understood how it needed to be said and what Lizzy's state of mind was at the time. And that's just plain smart, and that's what really impressed me initially with her is that she read every line exactly the way I had it in my head."
Bassa's take on her character is, "I look like somebody you would want to hang out with and be around, but she's very broken and she's got a lot of cracks." The actor finds truth in this character and believes that most people try to make themselves up as very put together and that "we never want [others] to see the dark hallows inside." It's that internal struggle that appeals most to Bassa: "It's such a real and vulnerable place to be able to go as an artist, to really just expose those dark spaces and the contradiction of seeing someone so put together and then just seeing her break down is, I think, so beautiful and so real."
Bassa credits her grandmother for introducing her to the theater, but she adds L.A. acting teacher Will Wallace has been most influential in honing her craft. "Will has just been so vital to building up my confidence and allowing me to own my art and my craft." Through his classes, she has been able to find a great community of actors, which has been a wonderful contribution to her life in Los Angeles.
Bridgette Bassa is represented commercially by Diverse Talent Group and is seeking theatrical representation. She can be contacted by email at ashleebridgette@gmail.com.
Has Back Stage helped you get cast in the past year? We'd love to tell your story. Be in the weekly column by emailing casting@backstage.com for New York or bswcasting@backstage.com for Los Angeles with "I Got the Part" in the subject line.