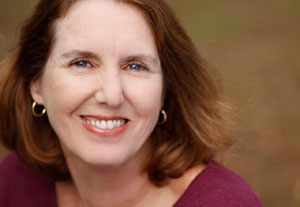 After a 35-year hiatus from acting, Cass Collins has recently started landing roles, thanks in part to technological advances in the casting process. "It's become a regular habit now," says Collins, referring to her vigilant perusal of BackStage.com. "A lot of young actors I've met are very organized, very together, and they treat it like a business. In the '70s, we weren't trained to treat it as a business. I'm not sure I would have entered the professional world as easily as I seem to have without the [online] structure already there for me, waiting."
This winter, Collins, who has never been a union actor but says she "is looking forward to that day," was cast as Nurse Connie in "3 Women," an original stage adaptation of Robert Altman's enigmatic 1977 film of the same name. In addition to the use of extensive audiovisual components to help capture the eerie, dreamlike quality of the source material, much of the Columbia University production was based on character-building improv sessions with the cast and writer-director Anna Brenner. Scroll through the credits of the Altman film and no Nurse Connie will you find; that's because she's a Collins-Brenner creation.
"One day in rehearsal I had [Collins] create original material and improvise a scene as a nurse in the hospital [where the piece takes place]," recalls Brenner, "and she created a whole character I had never seen before. It was hilarious and became integrated into our play." As it turns out, it was the actor's deadpan audition delivery that initially caught the director's attention. "We all loved her instantly, and I could tell that she would be great to work with," says Brenner. "Basically, I'm ready to create a Cass Collins vehicle any minute now." It's an offer the actor would likely agree to in a heartbeat.
"Working with Anna changed my view of modern-day theater. It was an experience," says Collins. "It was exciting for me that it could be about the process, not just mounting the production and getting the show done and up." Although she remains grateful for the community-theater opportunities that sparked a renewed interest in her erstwhile craft, Collins views "3 Women" as a definite milestone and the future standard for an increasingly professional career (30 years in advertising notwithstanding).
Reflecting on her journey as a performer thus far, Collins notes that there are unique advantages to be found by those performers who may fall outside the traditional ingénue age bracket. "I certainly feel more liberated. Somehow, [the audition process] isn't as torturous at this stage in my life as it was in my 20s," she admits, with refreshing candor. "I'm in a pool with women who know who they are, know what they look like, know what they can do, and we're comfortable with that. And the camaraderie that I've encountered is really refreshing. Even in large auditions, we sort of have a knowing glance at each other and wish each other luck. It's a whole different experience."
Has Back Stage helped you get cast in the past year? We'd love to tell your story. Be in the weekly column by emailing
casting@backstage.com
for New York or bswcasting@backstage.com for Los Angeles with "I Got the Part" in the subject line.