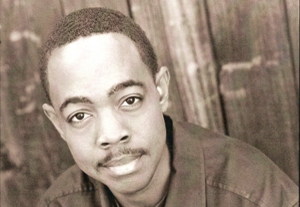 Adult actors who play teenage roles must not only act the part but also look young enough. From a March notice in Back Stage, L.A. actor Chris Reese got cast as a 17-year-old piano player in writer-director Sharon Graine's play "Truck Stop Café." It's an adaptation of the 1987 German-made film "Bagdad Café," about a group of social misfits who cross paths at a roadside cafe.
Reese says he can play young and a bit older and that "those kinds of roles don't present themselves very often on stage." His character, a music lover, sings and plays the piano in the play, though Reese readily admits he doesn't really sing and play much. "But after my performances, people actually come up to me and tell me how great I sang and played the piano," he says.
During the audition, Reese had to become a teenager who was mesmerized by music. He likened it to the persona a jazz or blues singer would don to capture an audience. Graine read him sides to incorporate into his teenage persona. She was impressed with how well Reese adapted to the role. "He sold it beautifully," she says. "Chris is the youngest person in 'Truck Stop Café,' yet he could easily be the oldest character."
The play required 10-hour rehearsals every Friday, Saturday, and Sunday in April and May, and Reese attended every one, in addition to working at his part-time job, doing comedy with an event entertainment service. "This I do," he says, "to give back to the entertainment community and to help those comedians who are new in the business."
After "Truck Stop Café," Reese was cast in another one of Graine's plays and is scheduled to do a second run of that show. For more about Reese, visit
www.thechrisreese.com
. For more on the Playhouse Theatre Players, visit
www.kslgplayhousetheatre.com
.  
Has Back Stage helped you get cast in the past year? We'd love to tell your story. Be in the weekly column by emailing casting@backstage.com for New York or bswcasting@backstage.com for Los Angeles with "I Got the Part" in the subject line.