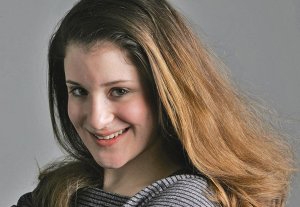 Being a nonunion actor can feel limiting, which is why Corinne Proctor was very excited to see a casting notice on BackStage.com for the San Francisco Playhouse. "They're an Equity theater, and I didn't realize that they used nonunion actors ever," says Proctor. "I had seen their shows in the past and knew that they did really great productions and that they were a cool theater that does a lot of new plays and interesting stuff."
The notice was for "Den of Thieves," and the breakdown called for a woman in her 20s who could do a Puerto Rican accent. "I'm not Puerto Rican," says Proctor, "but I can pass for it, and I do a great accent."
Dena Martinez, casting director for the Playhouse and various other theaters, remembered Proctor from the general auditions held by Theatre Bay Area. "I called in about 30 women to read for the roles of the two female leads, Maggie and Boochie," says Martinez. "She came in and read, did a really great accent, and was super-cute. She just nailed it. The director, the artistic director, and I all looked at each other like, 'Where did this girl come from?' She was new to the area, and it was really fun to meet someone new that really popped, had a great personality, and did a great audition."
Proctor felt confident and relaxed walking in to read. "They didn't have that firing-squad feeling that you sometimes feel when you walk in an audition," Proctor remembers. "I read for Maggie, and then later they had me come back and do Boochie's monologue. I knew that I could play Boochie, because she has a lot of attitude. That's something I knew that I could really get into. I loved her monologue, and I thought she was so funny and had this intense personality. That's the type of role that I love and I'm not afraid to do."
"It was nice to see that she could play an ingénue type of role like Maggie and then pull out a crazy, fun, over-the-top character like Boochie," says Martinez. "But it was still based in reality. She wasn't a cartoon. She was very real." Proctor got the call that she had been cast, but they weren't sure whether it was as Maggie or Boochie. Unfazed, she exclaimed, "So I win either way!" Eventually she was cast as Boochie.
Since moving to San Francisco in July 2009, Proctor has not stopped working. "I got a show right after I got out here, and every gig I've booked [came] before I finished the one I was doing—that's pretty awesome," she says. "There's a lot more theater in San Francisco than you think. It's a tight-knit little community up here. Once you do something, people start asking you to come out to auditions, which is really cool and kind of different. There is work to be had, which is a good thing."
Martinez agrees: "There are a lot of playwrights here, so stuff gets workshopped. You can get in on the ground floor where plays are being developed."
"Den of Thieves" runs March 10–April 17. For more on Proctor, visit www.auditionconnection.com/corinneproctor.
Has Back Stage helped you get cast in the past year? We'd love to tell your story. Be in the weekly column by emailing casting@backstage.com for New York or bswcasting@backstage.com for Los Angeles with "I Got the Part" in the subject line.