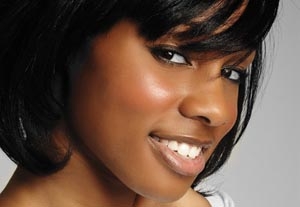 "I look at this quite strategically," says Jacqueline Paige in reference to her increasingly well navigated (if not yet extensive) acting career. "I'm excited, but I do realize this is a business." Armed with business acumen and a drive to "infiltrate the industry from every way possible," this former business and legal studies major has found no shortage of eager investors in her talent since leaving college radio for TV, theater, and, most recently, music videos.
With "No Shelter," a video for singer Katie Costello, Paige gained dynamic reel footage and great connections and became SAG-eligible, thanks to the producers' use of the Screen Actors Guild's New Media Agreement. Not a bad return for about 12 hours of work. Yet Paige candidly admits that when she first saw the project's casting notice in Back Stage, she was less interested in the music than in a timely deliverable.
"I'm currently trying to work on building up my reel," she says, and she felt that a music video would "be something interesting to transition between one major scene and another major scene, just something different. I love that music videos are finished in a day—that's amazing. When you're doing a movie, you do one scene in a day." But Paige did not submit herself for the gig right away. "I normally shy away from music videos, as unfortunately most times you're asked to be scantily clad," she explains. "But I looked up Katie Costello, and I liked her music, her look, and her vibe."
The video's director, Matthew Pizzano, is grateful that Paige took a chance and sent in a submission. He eventually cast her as one of two "alpha females," a synchronized duo of snooty fashionistas who try to turn the video's naive protagonist into one of them. "This role needed to come from the actress's look and how she carried herself," Pizzano says. "Her movements needed to be rhythmic, and the character needed to have a certain degree of haughty status. [Jacqueline] had the look we were going for, and just from doing some minor direction exercises, it was clear that she could hit the notes she needed to hit during the course of the shoot."
A former model, Paige used her fashion industry experience to create a unique body language for the largely dialogue-free role. "I remember what those people are like: the mentality, the lingo, the walk, everything. Even the facial expressions," she says, revealing the slightest trace of an English accent. "Drawing on that was helpful, because that's not naturally who I am."
It wasn't the first time her fashion background gave her a leg up in the acting business. Of her headshot, Paige says, "I know it's different; it's more of a fashion shot. But I can't tell you how much more work I book with that shot than my general headshot, so I keep using it."
Has Back Stage helped you get cast in the past year? We'd love to tell your story. Be in the weekly column by emailing casting@backstage.com for New York or bswcasting@backstage.com for Los Angeles with "I Got the Part" in the subject line.