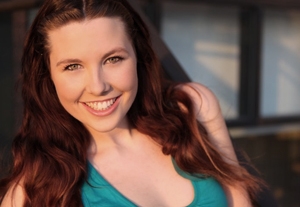 The play "Dreams Deferred" debuted last December at the Grand Theatre at the Producers Club on West 44th Street in New York. Envisioned as a "modern-day tragicomedy" by its writer-producer, Stephanie Kali, the plot involves a young woman dealing with two suitors and a romantic rival. Rather than focus on choosing "the right man," the play explores issues of self-worth and inner strength. To assemble the talent necessary for such an endeavor, breakdowns and an open-call notice were placed exclusively in Back Stage.
Jane Taylor did well enough at the first audition to receive a callback for the supporting part of Irene, foil to the play's lead. However, any elation soon dissipated when she arrived at the venue to discover 50 other women in line to read for the same role. An Australian transplant, Taylor recently graduated from NYC's American Academy of Dramatic Arts and was eager to land a legit role. She needed to deliver an exceptional cold read, in front of an audience of rivals. She felt confident her training prepared her for such auditions.
Taylor began by surmising the character to be fragile, in a way that complemented the environment of the reading. "The role of Irene is exciting and challenging because her emotional state is thrown around by factors outside her own influence—very quickly," she explains. Taylor therefore emphasized the character's vulnerability and uncertainty. "A very strong emphasis of my training at AADA was on constantly making bold, unique character choices," she continues. "So as soon as I receive sides I always make that my priority. I look carefully at the situation and let myself process the way the character is responding to the stimulus as per the script. Then I compare it to how I would react and see if I can find similarities."
Kali notes about the audition, "Jane had a determination about her, as if she wanted the role more than anybody else. I really think that the most important part in an audition is confidence." Though not written specifically as Australian, Taylor's accent was not an issue. "It's the actor's job to take their personal quirks," Kali says, "and use it in their favor."
Being involved in a premiere performance was the validation Taylor was searching for. "I'm glad to find a legit local opportunity," she reflects, adding that her passion for theater is now augmented by an interest in pursuing film and TV opportunities.
Has Back Stage helped you get cast in the past year? We'd love to tell your story. Be in the weekly column by emailing casting@backstage.com for New York or bswcasting@backstage.com for Los Angeles with "I Got the Part" in the subject line.